SANDBLAST MOBILE SECURITY
Mobile Security App

Sandblast Mobile protects your apple, android or blackberry device from malware, phishing, Man-in-the-Middle attacks, OS exploits, and more.
If the privacy and security of  your mobile device is important to you, you need the Sandblast Mobile security app. In our mobile connected world, our devices are typically no more than 6′ from us. We use the devices for banking, shopping, personal communications, social media, etc. Private information, personal protected information, health data, photos, videos, etc. are stored on our mobile devices. A wealth of information that's valuable to a bad actor passes through our mobile devices each day. With the Sandblast Mobile security app, your information is protected from malware, phishing, Man-in-the-Middle attacks, OS exploits, and more. Sandblast Mobile prevents the attacks before they can compromise your privacy or security! Sandblast Mobile provides the highest Threat Catch Rate in the Industry WITHOUT Impacting Mobile Device Performance or User Experience.
BUY SANDBLAST MOBILE APP
Sandblast Mobile Security App Features

Prevents phishing attacks on any email, messaging, or social media app by instantly detecting and blocking malicious URLs sent to the device.
Prevents access to malicious websites on any browsing app by blocking access to the sites based on the dynamic security intelligence provided by ThreatCloud™ and o prevents users from unwittingly visiting malicious websites where their device can be infected with drive-by malware.
Uses Check Point ThreatCloud to fight cybercrime. Threat Cloud is a knowledge base that delivers real-time, dynamic security intelligence. The intelligence is used to identify emerging outbreaks and threat trends. ThreatCloud also powers the Anti-phishing protection capability for SandBlast Mobile, investigating malicious IP, URL, and DNS addresses.
Monitors all configuration changes on the device and performs analysis for weaknesses in device operating systems, like vulnerable versions of Open SSL, which can expose devices to Heartbleed. On iOS, the app checks for CA certificate, proxy, or VPN configurations that could compromise the security of a device.
Uses advanced techniques to detect if and how root access is granted on a device, including unexpected OS behavior that may indicate rooting or jailbreaks.
Sandblast Mobile Provides An Elegant User Experience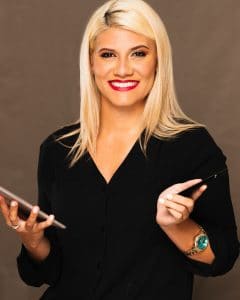 About the Sandblast Mobile User Experience:
Intuitive to use
You'll never hear from SandBlast Mobile unless
there is a security event
If an event triggers an alert, both you will instantly get all details
The on-device app performs without draining
battery life or data consumption
No personal data is ever collected or analyzed
BUY SANDBLAST MOBILE APP
What Can You Monitor With Sandblast Mobile ?
Sandblast Mobile Security App allows you to monitor the following: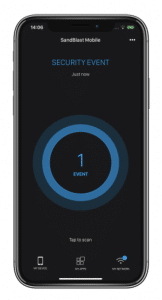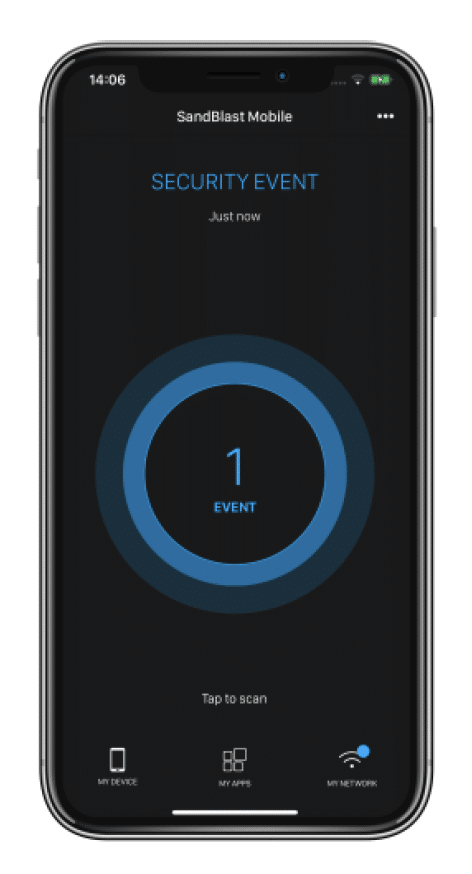 Signature and source of apps to determine if an app came from an app store or if it was it side-loaded
New or updated apps installed on the device
Acquisition of the app binary from app stores and marketplaces
Acquisition of app binary from Android devices when an exact hash isn't available on Google Play
Wi-Fi connection status
Operating system integrity, including jailbreak or root checking
Configuration of the device
Indication of compromise related to exploits
SSL integrity information when connected to Wi-Fi
Malicious URLs & domains that were blocked by Anti-Phishing, Safe Browsing, and Anti-Bot.
URL Filtering block events
Conditional Access block events
The ThreatCloud™ Advantage
ThreatCloud™ is the world's largest cyber intelligence network. ThreatCloud™ is dynamically updated daily with intelligence contributed by a network of more than 100,000 security gateways, 100 million endpoints, Check Point Research labs, and threat feeds from dozens of industry sources. ThreatCloud™ identifies both known and unknown threats and helps block phishing attacks, malware, and malicious Wi-Fi networks.
App License
Sandblast Mobile is a substantial value for advanced mobile security! The app license is provided on an annual basis, and the renewal process is quick and easy.
BUY SANDBLAST MOBILE APP