HARMONY MOBILE
Mobile Security App
Harmony Mobile protects your apple or android mobile device from malware (including zero day malware), phishing, Man-in-the-Middle attacks, botnet attacks, OS exploits, and more.
If the privacy and security of  your mobile device is important to you, you need Harmony Mobile. In our mobile connected world, our devices are typically no more than 6′ from us. We use the devices for personal communications, banking, shopping, social media, etc. Private information, personal protected information, health data, photos, videos, etc. are stored on our mobile devices. A wealth of information that's valuable to a bad actor passes through our mobile devices each day. With the Harmony Mobile security app, your information is protected from malware (including zero day malware), phishing, Man-in-the-Middle attacks, botnet attacks, OS exploits, and more.
Harmony Mobile App secures Your Apple & Android Mobile Device from All Attack Vectors: Apps, Network & Operating System. It prevents the attacks before they can compromise your privacy or security!
* Formerly Sandblast Mobile App.
Take the Harmony Mobile App Tour ↓
 Complete Protection       User Friendly       Zero Impact On User Experience & Privacy
BUY HARMONY MOBILE APP
Harmony Mobile Complete Protection
Secures Your Mobile Device from All Attack Vectors: Apps, Network & Operating System.
1. App Protection
Harmony Mobile Security prevents malware from infiltrating mobile devices by detecting and blocking the download of malicious apps in real-time. Check Point's unique Behavioral Risk Engine runs applications in a cloud-based environment to determine if an app is malicious, leveraging machine learning and AI, sandboxing, advanced static code flow analysis, anomaly detection, and app reputation among other techniques.
2. Network Protection
Harmony Mobile's unique network security infrastructure – On-device Network Protection – allows you to stay ahead of emerging threats by extending Check Point's industry-leading network security technologies to mobile devices. Harmony Mobile offers a broad range of network security capabilities, including: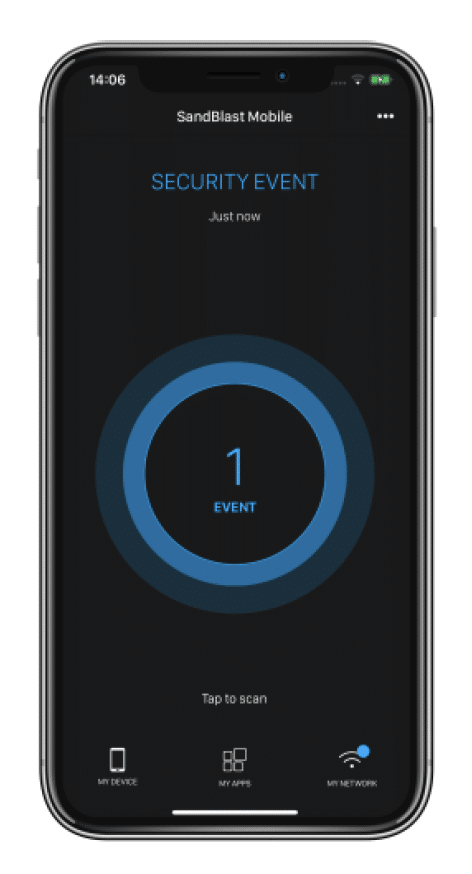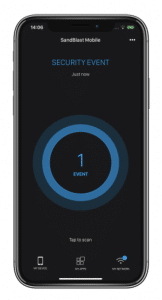 • Anti-Phishing with Zero-Phishing: Blocks phishing attacks across all apps, both from known and unknown zero-day phishing sites, and sites that use SSL
• Safe Browsing: Blocks access to malicious sites from any web browser, leveraging the dynamic security intelligence provided by Check Point ThreatCloud™
• Anti-Bot: Detects bot-infected devices and automatically blocks communication to command and control servers
• URL Filtering: Mark websites as "blocked" or "allowed", preventing access on any browser to websites deemed inappropriate by security rules.
• Protected DNS: Allows management and control of all mobile device's DNS preferences. The service protects end-users privacy and prevents MiTM attacks & DNS Spoofing of plain text DNS messages.
• Wi-Fi Network Security: Detects malicious network behavior and Man-in-the-Middle attacks, and automatically disables connections to malicious networks.
3. OS and Device Protection
Harmony Mobile Security ensures devices are not exposed to compromise with real-time risk assessments detecting attacks, vulnerabilities, configuration changes, and advanced rooting and jailbreaking.
BUY HARMONY MOBILE APP
The ThreatCloud™ Advantage
ThreatCloud™ is the world's largest cyber intelligence network. ThreatCloud™ is dynamically updated daily with intelligence contributed by a network of more than 100,000 security gateways, 100 million endpoints, Check Point Research labs, and threat feeds from dozens of industry sources. ThreatCloud™ identifies both known and unknown threats and helps block phishing attacks, malware, and malicious Wi-Fi networks.
Named Industry Leader in Mobile Security Based on Strategy and Capabilities:
Leader in Mobile Threat Management in 2020 IDC MarketScape.
In April 2020, Frost & Sullivan proudly presented Check Point was the 2020 Frost Radar Best Practices Award for Growth, Innovation & Leadership in the European Mobile Threat Defense (MTD) Market. Check Point was positioned on the upper-right corner of the Radar, after earning remarkable Growth and Innovation scores.
Miercom 2019 Industry Assessment of the Mobile Threat Defense Market SandBlast Mobile was recognized as the market leader by analyst firm Miercom.
Harmony* Provides An Elegant User Experience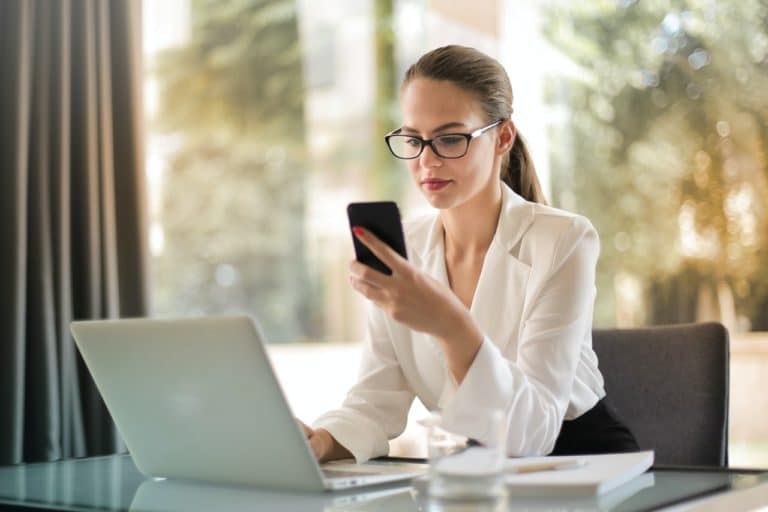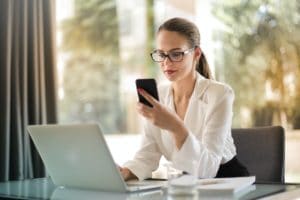 Intuitive to use
If an event triggers an alert, you will instantly get all details via the app and/or text.
The on-device app performs without draining battery life or data consumption.
No personal information, files, browser history, or app data is collected or analyzed at any point.
* Formerly Sandblast Mobile App.
App License
Harmony Mobile is a substantial value for advanced mobile security 365 days a year 24-7! The app license is issued per mobile device on a per year basis. The purchase and renewal process is easy and fast.
BUY HARMONY MOBILE APP