Residential TSCM Services | Home TSCM Services
Need Residential TSCM Services for your home? Call ComSec LLC at 1-800-615-0392 !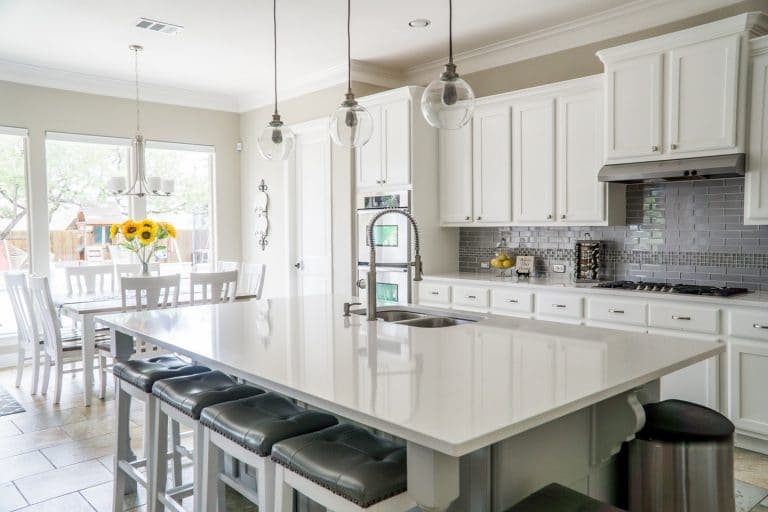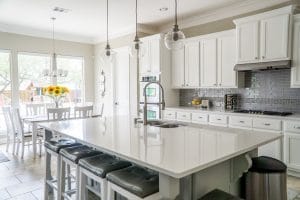 ComSec LLC provides residential TSCM services for homes of all sizes, from estates to executive apartments. Among our clients are high net worth individuals, celebrities, politicians, dignitaries, high profile individuals and executives. We offer services for 30,000+ sq. ft. estates to executive apartments.
We provide Home TSCM services USA nationwide.
View our Residential Services Brochure.
Service packages are customized based on service area size, and the scope of services. We also offer the all inclusive service options (see below).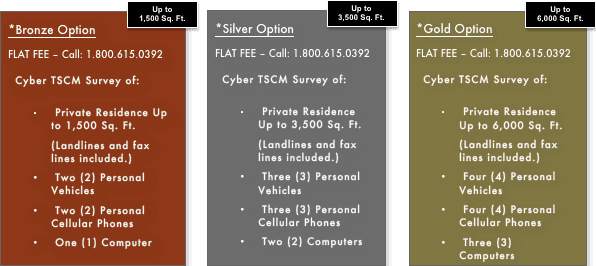 So, contact ComSec via our secure contact form or call us today at  1-800-615-0392 for a quote for services!
REQUEST QUOTE
What's Included In Our Residential TSCM Services?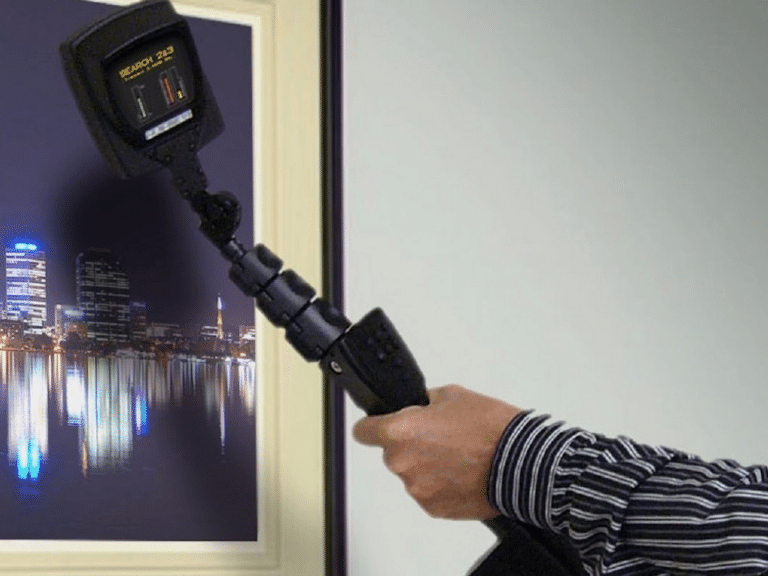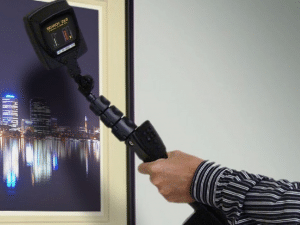 Our home TSCM services include the areas, devices and vehicles quoted. Typically, this is the immediate exterior and the interior of the residence, your cellphone(s), your computer(s) and your car(s). We also include a check of your router and wi-fi network security. Our residential TSCM services are designed to restore your privacy. Likewise, we restore the privacy of communications on your compromised personal devices and your vehicle(s).
Cellphones & Computers
We check your smartphone and computer for spyware & malware. If the device does have malware or spyware, we can tell you when and how the spyware or malware was introduced to your smartphone or computer. But, we do not remove spyware or malware on the devices because restoring privacy requires much more than just removing the spyware.
If you need a more in-depth examination, we offer cellphone forensics services at an additional cost. Get more information here.
Vehicle TSCM Services
Suspect your vehicle is being tracked? GPS trackers are easy to install. They are also low cost, and can even be rented. GPS trackers may be visible, or they may be well hidden. Tracked vehicles provide lots of info for spies. They can tell a spy when you are away from home, where you are, where you are headed, etc. Your schedule, favorite places and even covert meetings become known.
Our residential TSCM services include GPS tracking detection for the quoted number of vehicles. We also check your vehicle(s) for electronic eavesdropping devices. Why? Because most people feel very comfortable having a private conversation in their vehicle. That's why it's a target for eavesdroppers.
About Our Services
Our skilled TSCM specialists use the most advanced TSCM equipment available. In fact, our equipment and expertise set us apart from other service providers.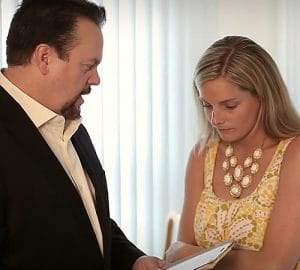 We detect traditional eavesdropping devices. And, we also detect eavesdropping devices that use bluetooth, wi-fi or the cellular network to forward your sensitive information to an eavesdropper. As well, we address vulnerabilities with bluetooth, wi-fi and cellular networks that can be exploited for eavesdropping purposes. ComSec LLC's residential TSCM services include both traditional TSCM and Cyber TSCM.  So, our services are comprehensive. Our home bug sweeps address the complex eavesdropping detection threat and vulnerabilities landscape of our "connected" world.
ComSec Residential TSCM Services include the following:
Technical threat assessment
Full physical and electronic TSCM / Cyber TSCM survey
Illicit IMSI Catcher Detection
Wi-Fi security and Wi-Fi environment examination
Spyware/malware detection for mobile devices and computers
GPS tracker and electronic eavesdropping device detection for vehicles
Locating electronic eavesdropping devices
Identifying vulnerabilities
Verbal debrief on site
Electronic survey report within five (5) business days of completing services
Product and service recommendations to improve your technical security
Residential TSCM services can be provided overtly or covertly. Evening or weekend services are available for your convenience at no additional charge. Services can typically be performed at your location within 24-48 hours of receiving your completed TSCM Service quote.
ComSec LLC's is a top rated bug sweep provider. Read client testimonials to learn more about the level of service excellence we provide.
REQUEST QUOTE
Learn More About Our Specialists & Equipment