Cell Phone Forensics Service
Need Cell Phone Forensics Services? Call ComSec LLC at 1-800-615-0392 !
ComSec LLC's cellphone forensics services are ideal for detection of malware / spyware on mobile devices, and/or when a comprehensive report of the contents of the mobile device is needed. Our cellphone forensics service is a professional level service performed by skilled Specialists. And, services are performed using Cellebrite technology, which is preferred by law enforcement, military and intelligence services.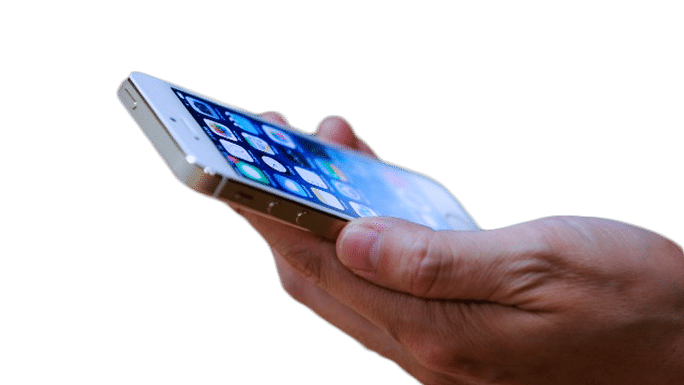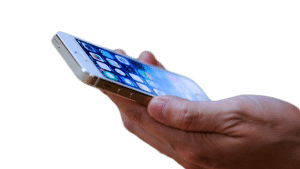 ComSec's cell phone forensics service is provided for clients throughout the USA. However, the service is not a remote service. We must have physical access to your device to perform the services. It takes 2-3 business days to complete the service once your device is received at our Virginia facility, and then we promptly send your device(s) back to you following the services.
You can order mobile device forensics services today by completing our service request form or call 1-800-615-0392 to learn more.
SERVICE REQUEST FORM
What Is Included with the Service?
ComSec LLC's cell phone forensics service detects malware (including spyware, viruses, keyloggers and other malicious payloads) on cellphones and other mobile devices. If malware is present, the date, time and the mode of entry on the device can be provided.
We also provide a comprehensive service report. The report is provided in electronic .pdf format, and includes a listing of the contents on the mobile device, including:
SMS text messages
Emails
Calls dialed, calls received, call times and call durations
Contacts (contact names and phone numbers)
Physical addresses and email addresses in the address book
Locations based on Wi-Fi, cell towers and GPS coordinates
Photos
Videos
Chats
Applications
Etc.
The report includes the undeleted contents on the device, as well as any deleted content that has not been overwritten in the device's memory.
Compatible Mobile Devices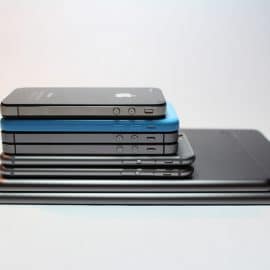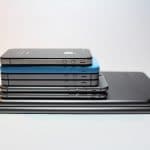 Services are available for Android, iPhone, iPad, Blackberry, All Tel and hundreds of other smartphone and mobile devices. We can also provide services for USBs, hard drives, SIM cards, and more.
Cell Phone Forensics Service Process
Our cell phone forensics service process follows:
Complete the Cell Phone Forensics service request form. (All the info you need is on the form.)
Send your device and the completed service request form via traceable shipping method  (e.g. UPS, Fedex, etc.)
Send an email to lml@comsecllc.com with the tracking information.
Upon receipt, we process your device with 2-3 business days.
When the service is completed, you'll receive an email with your receipt, and the tracking information for your device(s) and the USB with your electronic report and the associated files.
We send your device(s) and the report USB back to you with your prepaid shipping label (signature required designation preferred.)
Call us today 1-800-615-0392 or complete the Cell Phone Forensics service request form!
SERVICE REQUEST FORM
Our Technology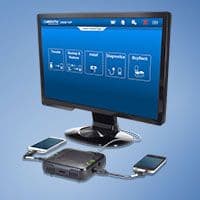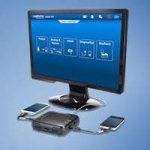 Cellebrite has the most tech advanced extraction, decoding, analysis and reporting capabilities of mobile data systems available. ComSec uses the UFED Physical Analyzer, which is the most powerful and technologically advanced mobile forensic application available. It exposes every segment of a device's memory data and provides in-depth decoding, analysis and reporting methods. Features include: Malware Detection – On-demand searches for viruses, spyware, Trojans and other malicious payloads in fi­les, Project Analytics – View statistics on communications and identifying relationship strengths Rich Set of Data – Includes calendar, call logs, contacts, SMS, MMS, chats, applications etc.
Why Isn't Malware Removal Included with the Services?
Removal of malware a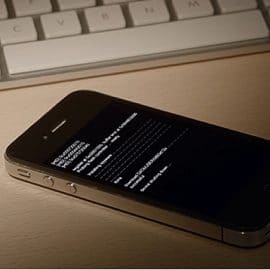 nd restoration of privacy on cellphones and mobile devices is more complex than just removing the malware / spyware program. Factors such as infected cloud backups, compromised cellular carriers accounts, and other information collected by the eavesdropper while the malware is on the device all affect the ability to restore privacy once a device is infected with malware. Malware can capture email addresses, user names and passwords, contacts, pictures, voicemails, social account information and a host of other information that requires diligence in restoring privacy. Simply removing the malware does not restore privacy once a cellphone or mobile device is compromised with malware.
You Can Trust Your Cell Phone Forensics Needs to ComSec!
Stop wondering if your cell phone, smartphone, iPad or tablet is under surveillance! Our cell phone forensics service provides data extraction reporting and identifies malware and spyware on mobile devices.
Order cell phone forensics services today by completing our service request form or call 1-800-615-0392 to learn more!
SERVICE REQUEST FORM
In You Need a 24/7 Mobile Security Solution for Your Mobile Device(s), Visit Sandblast Mobile Security App.