2023 ComSec LLC Trade Show & Event Schedule
15th Canadian Technical Security Conference (CTSC)
The Canadian Technical Security Conference (CTSC)TM has gained the distinction of being the longest running professional development event for Technical Security practitioners in Canada.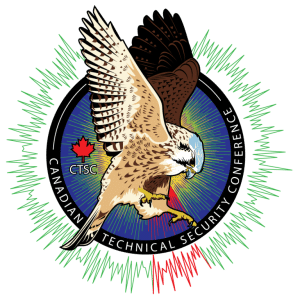 Conference Venue
University of Calgary, Downtown Campus
Registration info: https://ctsc-canada.com/
CTSC 2023 | Conference Theme
Defining the Challenges of a Modern Moving Target Threat Model: Exploiting the Advantages of a formal Technical and Cyber Security Program
Traditional security approaches have relied on the ad hoc application of Technical Surveillance Countermeasures (TSCM), Physical Security and Cyber Security concepts. Unfortunately, the resulting piecemeal approach to security is certain to leave gaps and weaknesses that will be found and exploited by a determined and resourceful attacker. At the same time, advances in technology on both sides are creating seemingly infinite opportunities for attackers:
Powerful tools for compromising information technology and communications systems continue to be developed and deployed;
Sophisticated, surveillance technologies are widely available at low cost;
Data can be collected from publicly available sources for use in an intelligence context (open-source intelligence);
Social engineering approaches (with remarkable success) can be used to acquire information from an organization's employees (HUMINT), induce them to make mistakes, or be used to spread misinformation damaging the organization's reputation.
Who Should Attend?
CTSC 2023 is an absolute must attend event for local public safety, regulatory, national security entities, defense contractors, regional, national and international Technical Security (TSEC) professionals from the private and public sector, including corporate security, financial sector, oil, gas, mining sector, government, law enforcement, military organizations, search and rescue, aviation, transportation sector, and associated agencies of the security apparatus across North America and beyond.
In-fact, anyone concerned with, or responsible for a wide range of physical and Technical Security (TSEC) subject matter and best practice concepts, will benefit from attending CTSC 2023.
CTSC 2023 is financially sponsored and operated by Professional Development TSCM Group Inc., and is organized for the purpose of professional development and networking, with a strong educational component at all operational threat levels.
Registration info: https://ctsc-canada.com/