The COVERT | Counter Surveillance Travel Kit
For Technical Security Conscious Travelers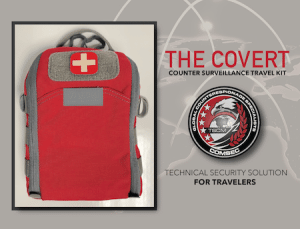 The COVERT is a compact counter surveillance travel kit for technical security conscious travelers. The kit provides user-friendly counter surveillance tools that detect a range of surreptitious devices from simple audio and optical surveillance transmissions to executive level devices. The COVERT tools detect audio and video bugging devices that are typically found in hotel rooms, vacation homes, rented board rooms, rental vehicles, etc.
With The COVERT kit, you also get access to resources that demonstrate how you can effectively utilize the tools. Use this counter surveillance travel kit to detect, then pinpoint the exact types of transmissions in your spaces. As well, you can then disable the located covert devices. The COVERT counter surveillance kit is ideal for government officials, law enforcement teams, business owners, executives, entrepreneurs, and private individuals who a are concerned about technical security and privacy while they travel.
Why You Need The COVERT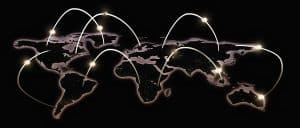 Sensitive or private information is often discussed in hotel rooms, venue board rooms, vacation homes, rental vehicles, etc. Private individuals are also often concerned about being monitored in a hotel room, Airbnb, etc. Unfortunately, it is not always possible to have a professional bug sweep of the area(s) of concern while traveling. So, maintaining technical security while traveling can be difficult, but it is very necessary.
The COVERT provides travelers with an option to perform a limited scope sweep of the area(s) of concern when a full scope sweep is not possible. Historically, performing your own sweep of areas has not been a good option. Why? Complicated counter surveillance tools and interpretation of the results have been a challenge. We address this challenge by providing user friendly tools and resources that help you detect devices and effectively interpret the results.
The COVERT also provides a first line of defense for government, law enforcement and business clients who need to address information security concerns while traveling abroad.  While it is not a substitution for a professional full scope TSCM Bug Sweep, it does provide awareness of technical security threats that are typical in rented spaces.
Get The COVERT to Protect Your Technical Security and Privacy While Traveling!
REQUEST QUOTE
The COVERT Counter Surveillance Travel Kit Includes:
1) Professional Radio Frequency (RF) Detector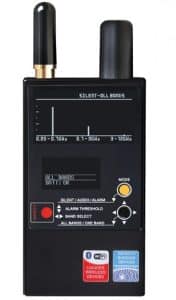 This RF detector was created for discovering all types of radio frequency emitting eavesdropping devices, including analog and digital devices. And, this tool also detects devices that transmit information over mobile networks and those using wireless standards.
The frequency range of the detector has been split into three parts, each displayed by a separate bar graph:
VHF/UHF 50-700 MHz
Mobile and wireless 700 MHz – 3 GHz
Microwave and wireless 3-12 GHz
As well, separate indication allows you to better understand what type of signal is detected, to detect several signals at the same time and to sustain the ability of detection near the sources of interference.
2) Wi-Fi Inspection Camera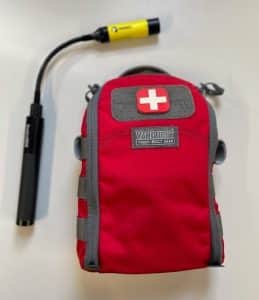 The COVERT includes a professional level, robust next generation Wi-Fi Inspection Camera designed and engineered with award winning features to provide easier, faster and safer visual inspections. It's the ideal versatile tool for inspecting and detecting possible surreptitious technical surveillance threats. Includes:
App for Android or iPhone control
Super-fast charge
Rigid 27.5 " extension pole and flexible gooseneck
3) Camera Detector
The COVERT includes a dual purpose powerful camera detector. USB rechargeable battery. Hidden camera finder trainer included.
Includes day and night mode detection:
Day Mode Infrared View Finder with Six (6) Bright LEDs
Night Mode with Infrared Camera with Built In Video Monitor
4) Key Fob / Room Key Faraday Bag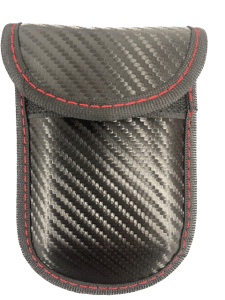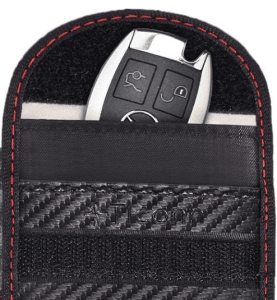 The COVERT includes a key FOB / Room Key Faraday bag with carbon fiber texture, so you can keep your vehicle and room key safe and secure.
Prevents thieves from picking up and relaying signals from your key FOB to shield vehicle against break-ins and keyless ignition theft.
The smaller/front pocket is anti-radiation for storing room key, ID card, bank cards, etc.
5) Inspection Light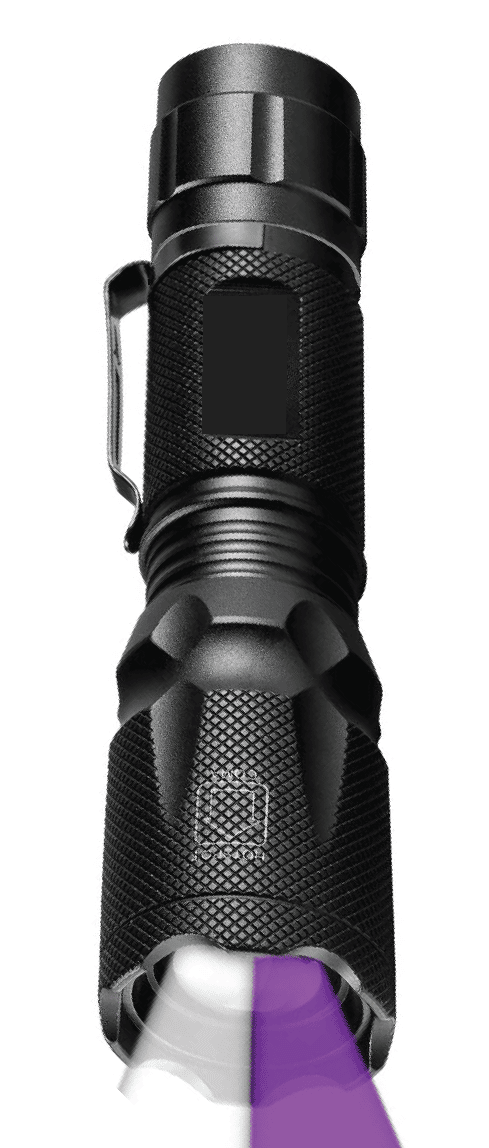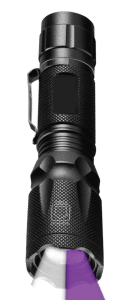 The COVERT includes a professional 900 lumen LED beam flashlight. Provides both white light and UV light for inspection. Light beam is zoomable. Battery powered inspection LED flashlight. 
White LED light

Ultraviolet focused 395nm blacklight.
6) Multi-Function USB Tester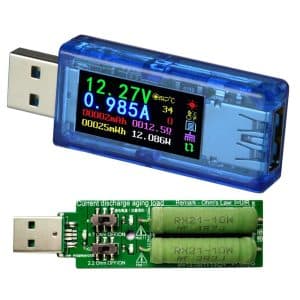 The COVERT's Multi-Function USB Tester provides real-time detection of the state of charge, voltage, current, capacity, electricity, power, equivalent impedance, temperature and other indicators of electrical USB connectors and cables. You can detect surreptitious technical threats embedded within USB cables, charging ports and power supplies.
Measuring voltage: 3.7V-30V
Measuring current: 0-4A
7) Peep Hole Covers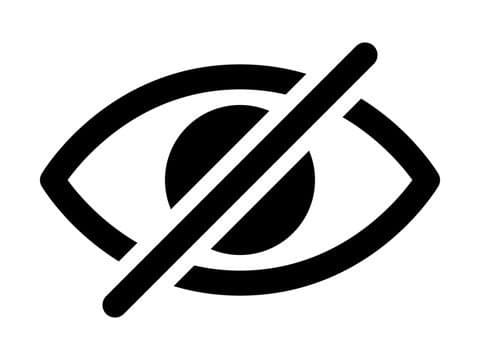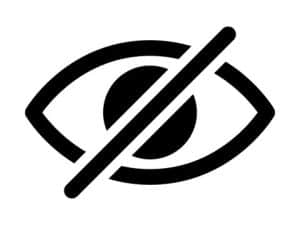 Includes peep hole covers to prevent peep hole spying into the space.
8) Packed in a Covert "First Aid" Travel Pack for EDC carry.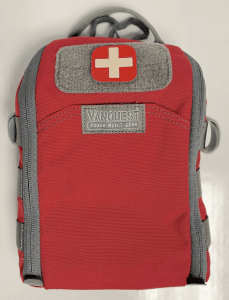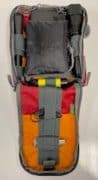 Commercial off the shelf mini-edc pack that securely holds tools in place.
Conveniently pack The COVERT in your checked bag, briefcase, backpack or carry on bag.
(Note: Check departure and arrival location(s) regulations for compliance.)
The COVERT pack is available in Red (Shown Above), Black, Gray, or Tan.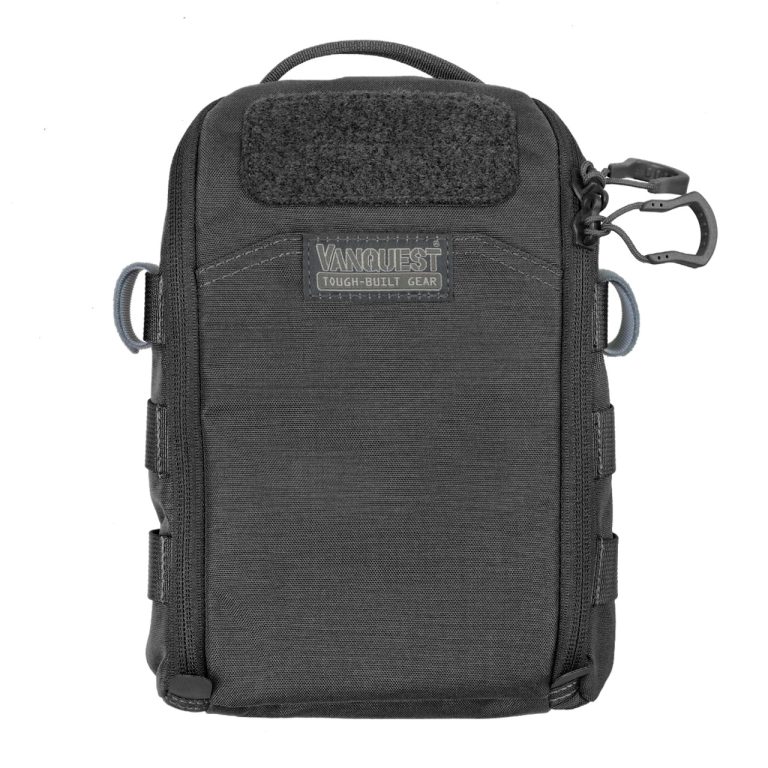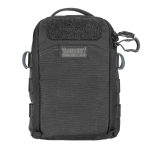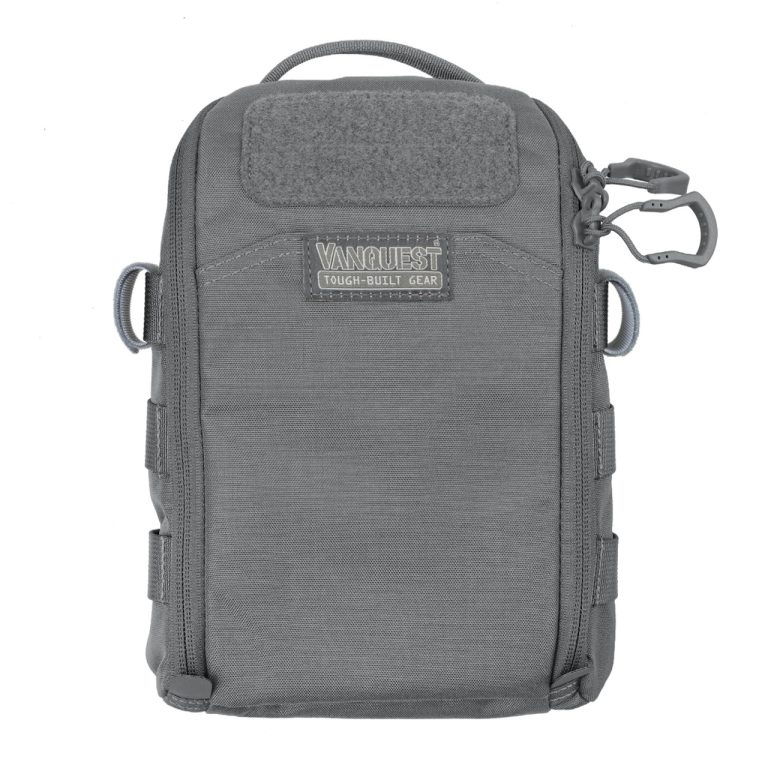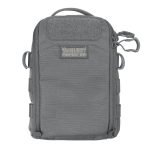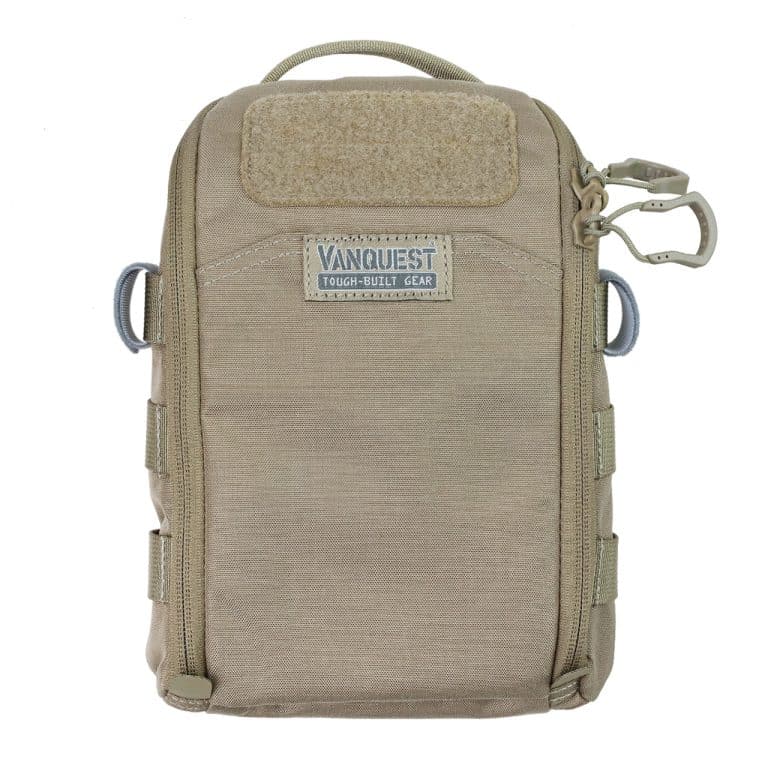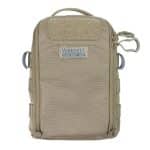 Patches are available in Red, Blue, Dark Gray, or Tan.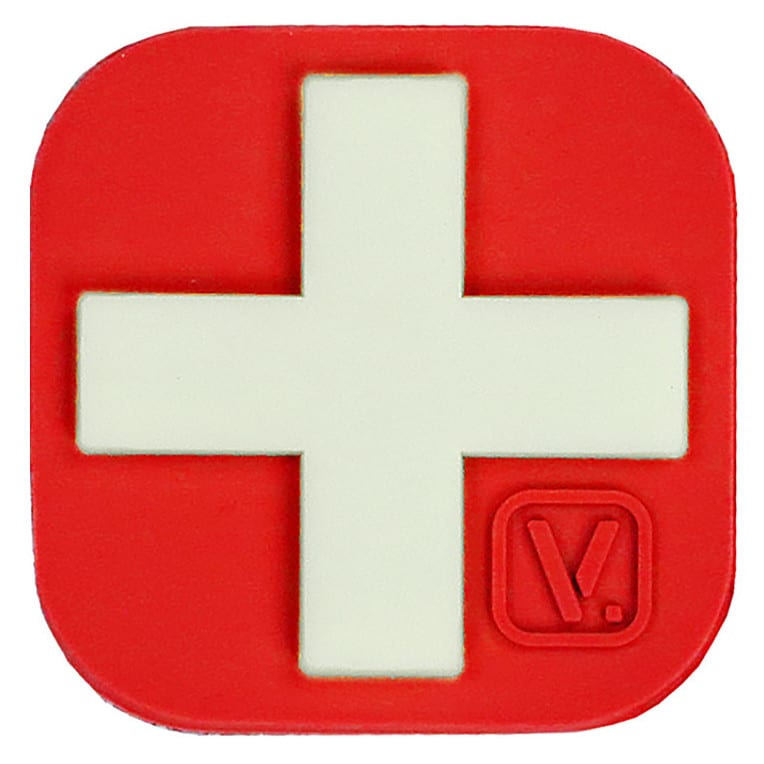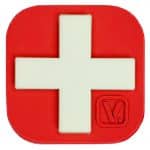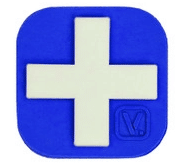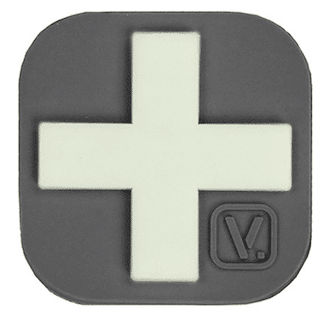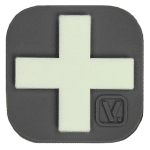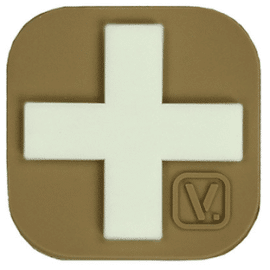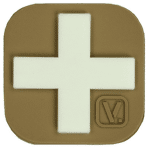 9) Includes all equipment charging cables and accessories.
10) Private access to The COVERT resources page with instruction manuals and instructional videos for the tools in The COVERT.
If You Travel, You Need The COVERT Counter Surveillance Travel Kit!
REQUEST QUOTE
Add On Options
Professional level thermography imager features:
3.5″ Touchscreen

192 x 144 IR resolution

27,648 pixels

Thermal sensitivity <0.04°C/NETD<40 mK sensor

8MP visual camera

Full-screen temperature measurement (Max, Min, Center spots)

-4°F to 752°F temperature range

 LED work light allows you to reach dark and hard-to-reach areas

Real-time image transferring & reports generating by Wi-Fi connecting smartphone

Built-in Li-Ion rechargeable battery with up to 4 hrs (continuous operation).
Why You Need The COVERT
Covert, compact and light weight.
Pack in your checked bag, briefcase, backpack or carry on bag.
Detect information security threats while traveling.
Includes both counter surveillance tools and resources that demonstrate how to use the tools.
Provides a first line of defense when a having a full scope TSCM Bug Sweep is not possible.
Low cost $$ Counter Surveillance solution.