Non Linear Junction Detector | EDD-24T | NLJD
JJN EDD-24T NLJD
        
The EDD-24T Non Linear Junction Detector (NLJD) detects the presence of semiconductor circuits that are used in all modern electronic devices such as mobile phones, tracking devices, listening devices, covert cameras, digital voice recorders, SIM cards etc. And, the EDD-24t NLJD will detect such devices whether they are switched on and in use, powered on but in standby mode, or even switched off without any power.
The EDD-24T NLJD is ideal for professional  TSCM applications.
View the EDD-24T Non Linear Junction Detector  brochure.   * CE Marked & FCC Compliant.
ComSec LLC is the  USA / North American Distributor of the EDD-24T  Non Linear Junction Detector.
REQUEST QUOTE
Non Linear Junction Detector EDD-24T Features
Detects all types of electronics – whether active, passive or even switched off
Easy to operate NLJD with an intuitive user friendly interface
2.4 GHz Transmit – up to 4 Watts
2nd Harmonic (4.8 GHz) and 3rd Harmonic (7.2 GHz) Receivers
As powerful and sensitive as much larger so called 'portable' NLJD units
Detected material Indicator 'Silicon' or 'Metal'
Will even detect the latest NANO SIM cards from up to 7.87 In.
Audible Tone and Demodulation Function through speaker or earphones
Battery life up to 4.5 hours
Non Linear Junction Detector weighs just 1.54 Lbs.
Machined Aluminum Enclosure with Molded Plastic Antenna Cover
Supplied in a compact case.
REQUEST QUOTE
EDD-24T NLJD Specifications
Transmit Frequency: 2.400 GHZ to 2.425 GHz (ISM Band Type B)
Transmit Power Level: up to +30dBm (1 Watt)
Radiated Power Antenna: up to +36dBm (4 Watts) within allowable limits of ISM band (Type B)
Display: 3.5 In. Color TFT Daylight Readable
Receiver Sensitivity: better than -120dBm on 2nd and 3rd harmonics
Receiver Bandwidth: Approximately 10KHz
Battery: 3.7 Volt Lithium Polymer Internal rechargeable
Battery Life: 4.5 Hours (Minimum TX Power), 2.0 Hours (Maximum TX Power)
DC Charge: Micro USB Socket 5V 1A, Input 110/220V Auto-switching – International Adaptors
Charger: Output 5V DC 2A
Audio: Internal Loudspeaker or via 3.5mm Earphone Socket
Operating Temperature: 0 to 104 Degrees F
Enclosure: Machined Aluminum Enclosure with Plastic Antenna Cover
Dimensions Non Linear Junction Detector Main Unit: Height 8.86 In. x Width 4.65 In. x Depth 2.01 In.
Carry Case: 12.64 In. x 9.02 In. x 4.37 In.
Supplied Accessories
Your purchase of the EDD-24T NLJD includes: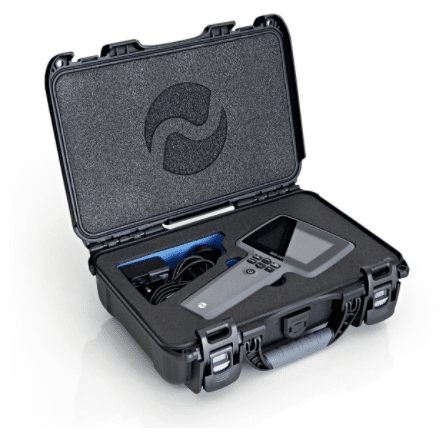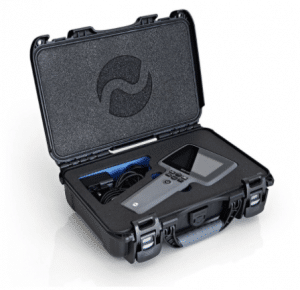 Main Unit (Weighs 1.54 lbs.)
Charger – 110V to 240V AC input (Auto Switching) with International Adaptors Output 5V DC
Earphones
High Protection Carry Case (Fully loaded weighs 4.4 lbs.)
REQUEST QUOTE
Non Linear Junction Detector EDD-24T Information
Semiconductor Electronics are used in all modern electronics and are made using Silicon substrates. When high frequency radio signals are transmitted directly over silicon, it produces a strong second harmonic frequency of that radio signal. Other materials such as some bi-metals or oxidized metals can respond with a third harmonic signal.
The EDD-24T NLJD transmits a focused directional signal on 2.4 GHz (ISM Band Type B). It receives on 4.8 GHz (Second Harmonic) and 7.2 GHz (Third Harmonic).
The highly sensitive receiver will respond to any signals produced on the 2nd Harmonic by even the smallest piece of Silicon, such as that used in SIM Cards, Mobile Phones, Bugging Devices, Voice Recorders, Covert Video cameras etc. Very importantly, those devices do not have to be in use, in standby or even have any power connected to them to be detected.
The 3rd Harmonic receiver acts as a valuable confirmation for signals that may be ambiguous or are not a threat such as those in oxidized metals, bi-metals etc.
To allow an inexperienced user to make a quick assessment of a detected signal, the EDD-24T non linear junction detector uses an intelligent algorithm to analyze the detected signals from both the 2nd and 3rd Harmonic Receivers and evaluate the probability of material being detected as 'Silicon' or 'Metal'.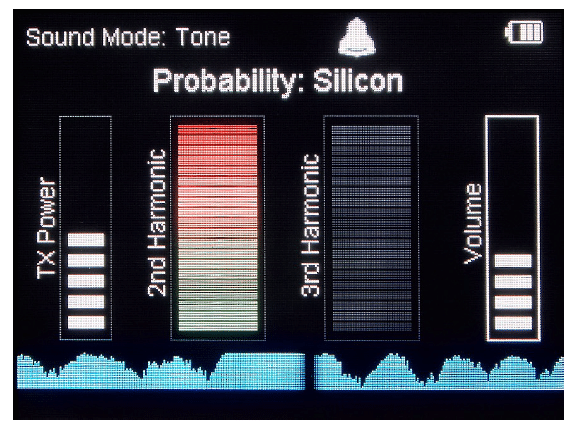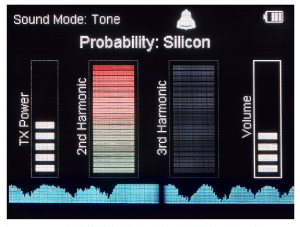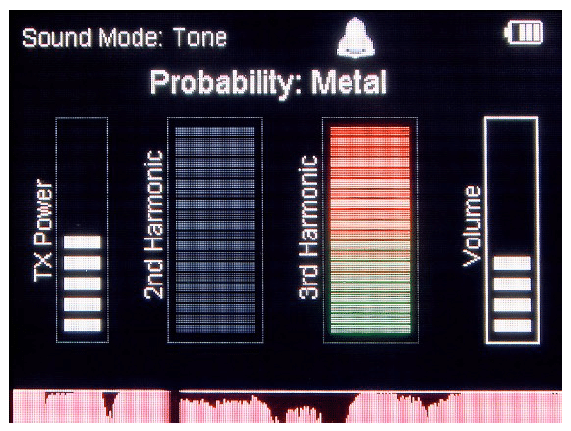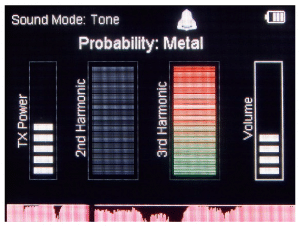 The EDD-24T NLJD can provide audio confirmation of detected signals in two ways:
Through the internal loudspeaker; or
Through earphones.
TONE Mode can be used to provide an audible tone of a detected signal on the 2nd Harmonic only. This enables the user to search without looking at the display screen. The TONE changes in pitch according to the strength of the detected signal.
DEMOD Mode can be used to listen to an actual demodulated signal of the 2nd Harmonic Receiver. When no signals are detected a random audible 'Click' sound will be heard. In some cases when Silicon is detected, the click level will reduce or become completely silent.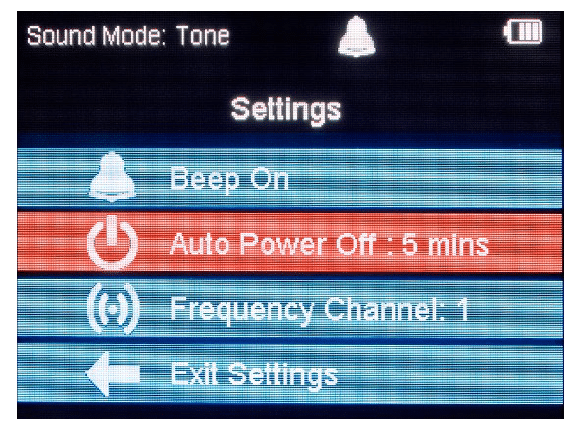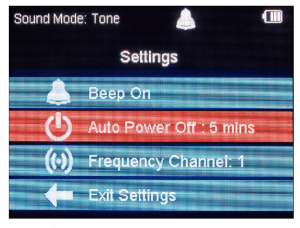 NLJD EDD-24T Details
JJN Digital products are manufactured in the UK using the highest quality, professional grade components and processes.
All assembled circuits are fully tested and calibrated before final assembly.
All units are then tested on completion and every product undergoes a final test before shipping to the USA.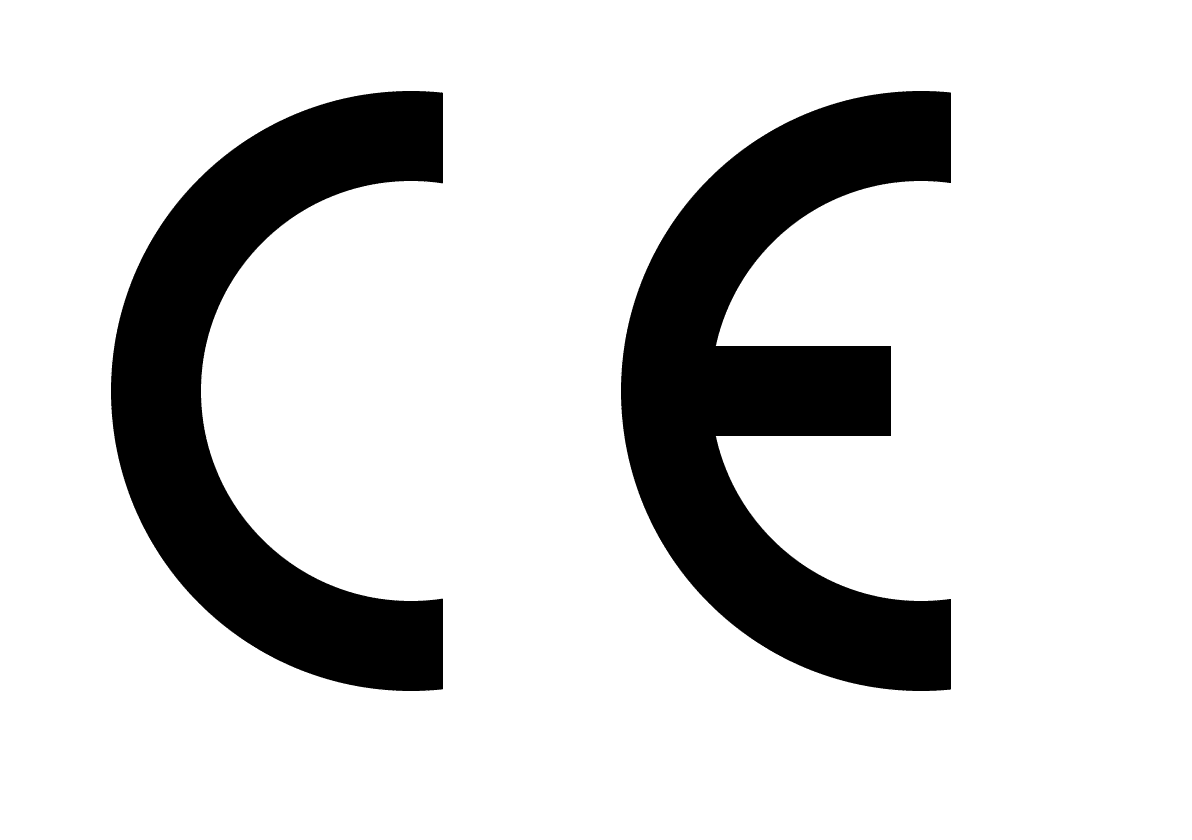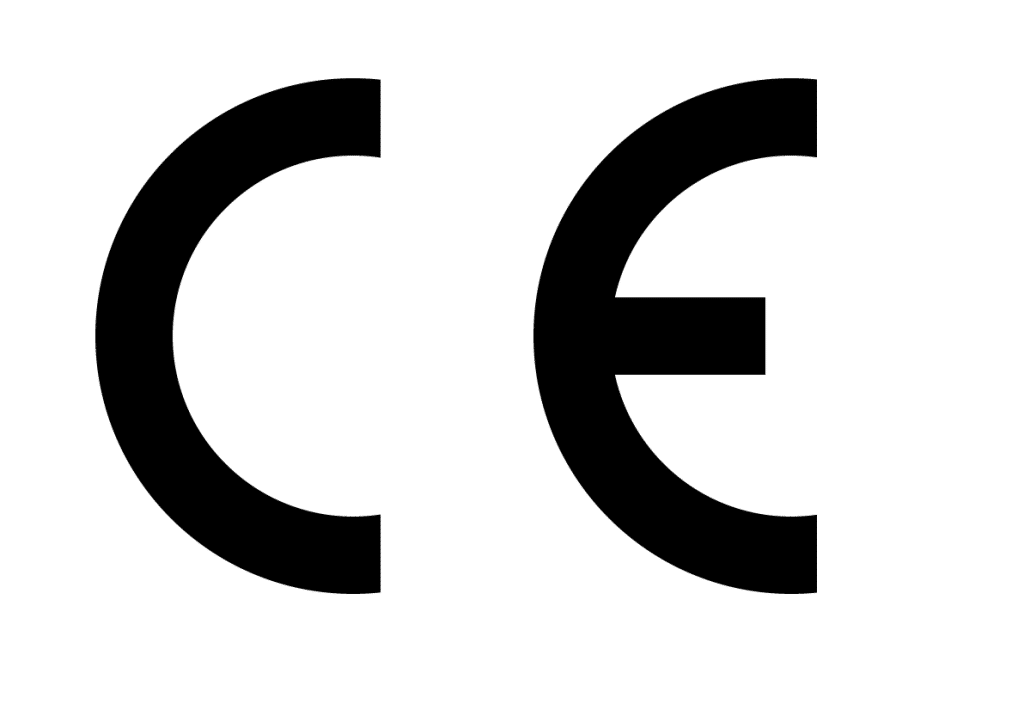 The EDD-24T non-linear junction detector carriers the CE mark indicating conformity with health, safety, and environmental protection standards for products sold within the European Economic Area (EEA).

The EDD-24T complies with Part 18 of the FCC Rules.
The JJN Digital EDD-24T handheld non linear junction detector is warrantied to be free of manufacturing defects for twelve (12) months.