QCC Sentinel | Wi-Fi & Bluetooth Detection
The QCC Sentinel is an advanced portable Wi-Fi and Bluetooth detection system for the detection and location of: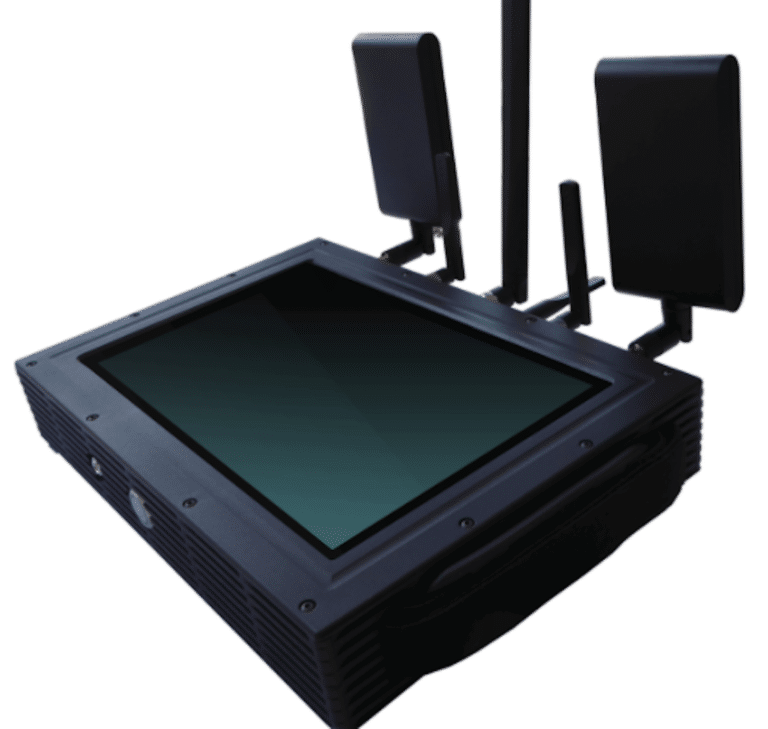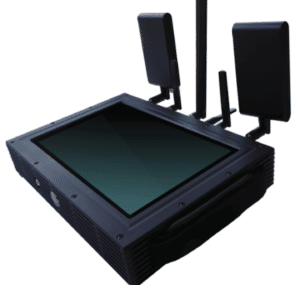 Wi-Fi 2.4 GHz – 5 GHz devices and access points; and
Bluetooth 4.0 devices.
The QCC Sentinel is designed to identify access points and devices via MAC address, signal strength, activity level (uplink & downlink), probes and location. The unit has full direction-finding capabilities, enabling the operator to walk to and locate any Wi-Fi or Bluetooth device.
The internal broadband Bluetooth radio in the Sentinel covers all Bluetooth protocols. The Sentinel can detect and locate both connected and unconnected Bluetooth devices. Most available Bluetooth hardware and software detectors can only show the user decerebrate Bluetooth which is a much lower threat.
And, the QCC Sentinel can display the relationship between an access point and a device. As well, the Sentinel can create Bluetooth and Wi-Fi target lists.
The Sentinel is ideal for conducting a TSCM inspection, a cyber TSCM inspection or a cyber security audit.
View the QCC Sentinel Brochure.
REQUEST QUOTE
QCC Sentinel Features
Detect & locate Wi-Fi 2.4 GHz – 5 GHz devices and access points
Detect & locate Bluetooth 4.0 devices
Identify Wi-Fi Store & Forward devices
Full direction-finding capabilities
Force disconnect Wi-Fi enabled devices
Increase communication of Wi-Fi enabled devices to ease direction finding (DF) location
Display relationship between AP & device
Create Wi-Fi / Bluetooth target lists
Display both uplink & downlink data rate
Show both paired & unpaired Bluetooth devices
Wake up function for non-connected devices
Deauthorize devices for a specific period of time
Correlate missions for Intel operations
Offline desktop app for managing & reviewing results
Intuitive, user friendly interface
Small and light weight at only 5.5 lbs.
View the QCC Sentinel Brochure.
Comsec LLC: Exclusive USA Sales & Distribution Partner
REQUEST QUOTE
Graphical User Interface
The QCC Sentinel features an intuitive, user friendly interface.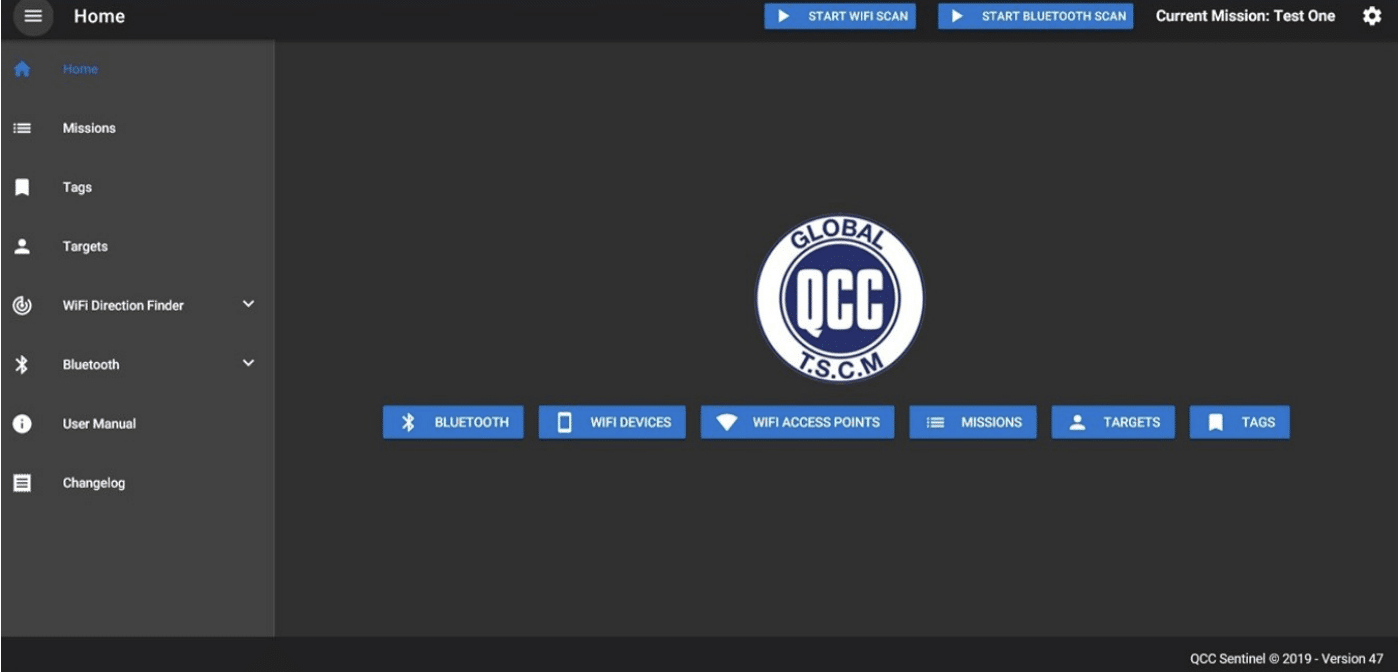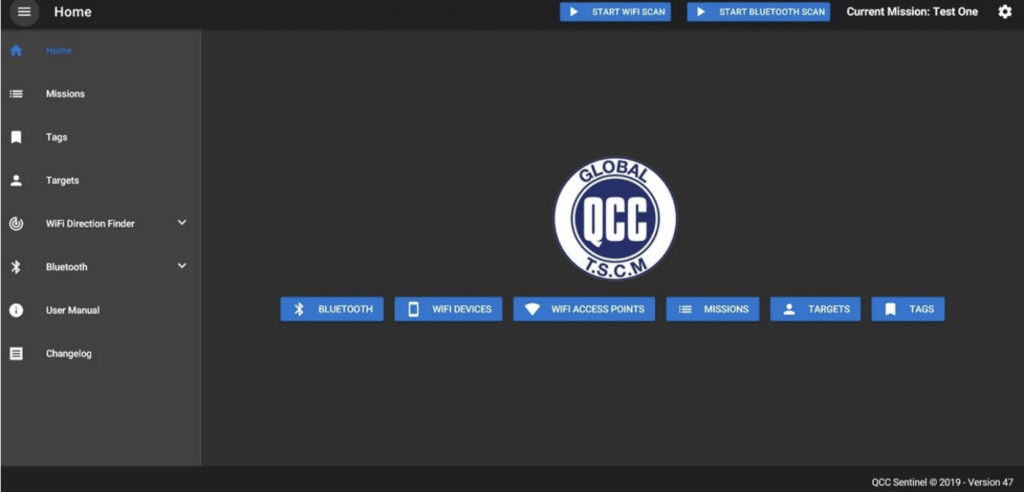 Create a Misson: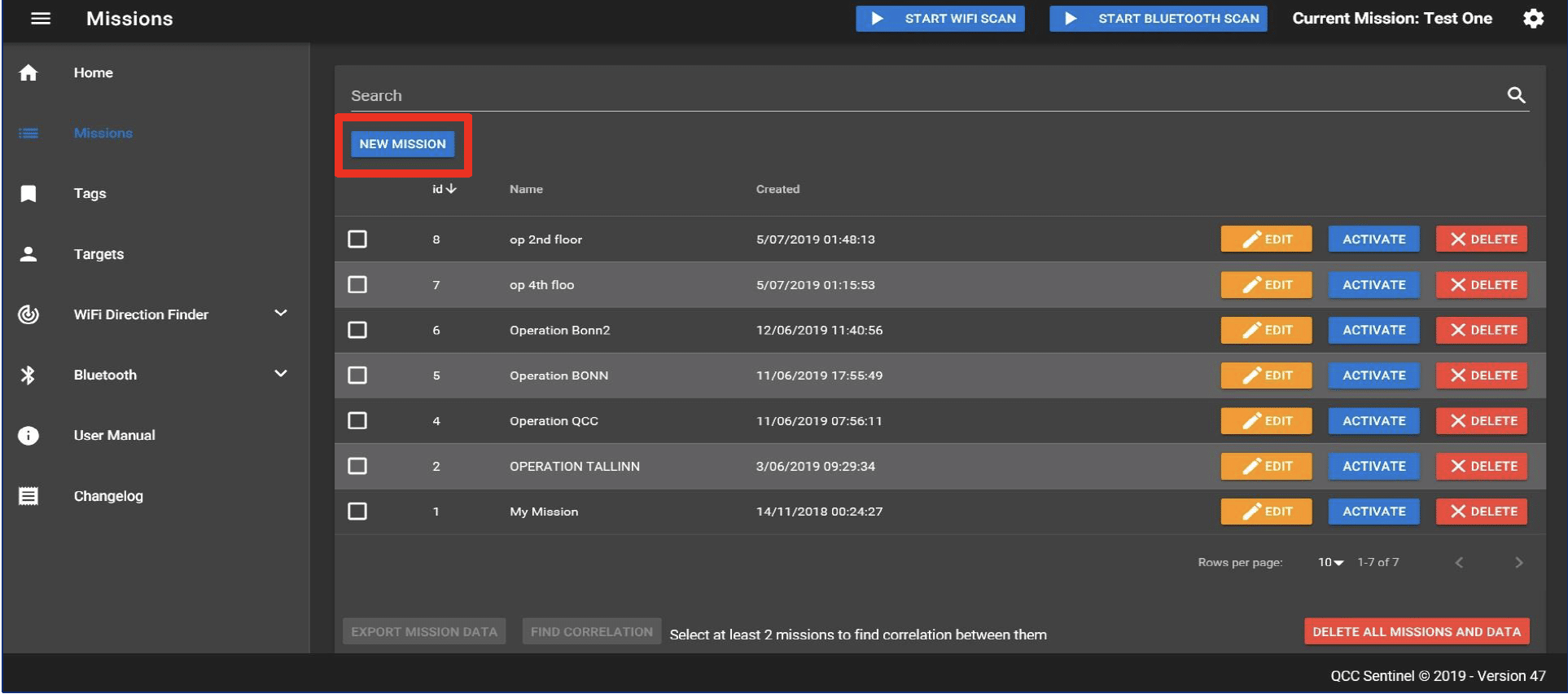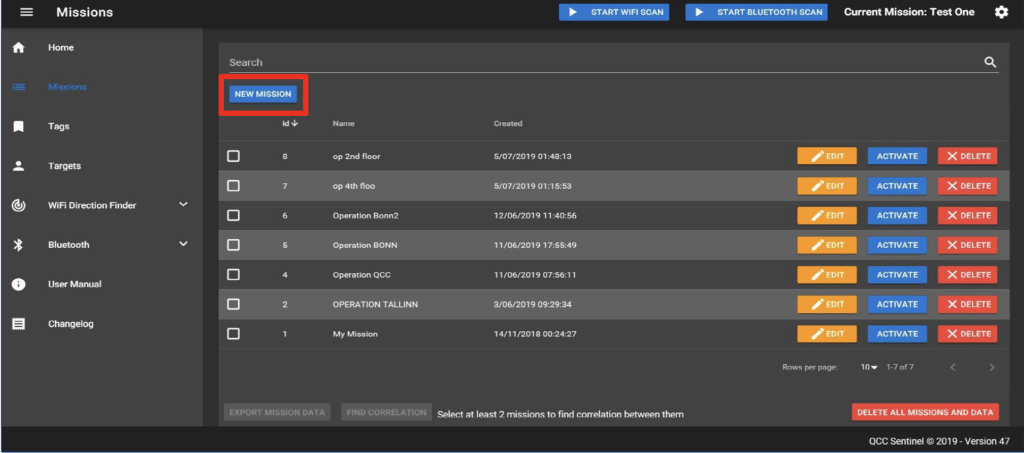 Direction Finding: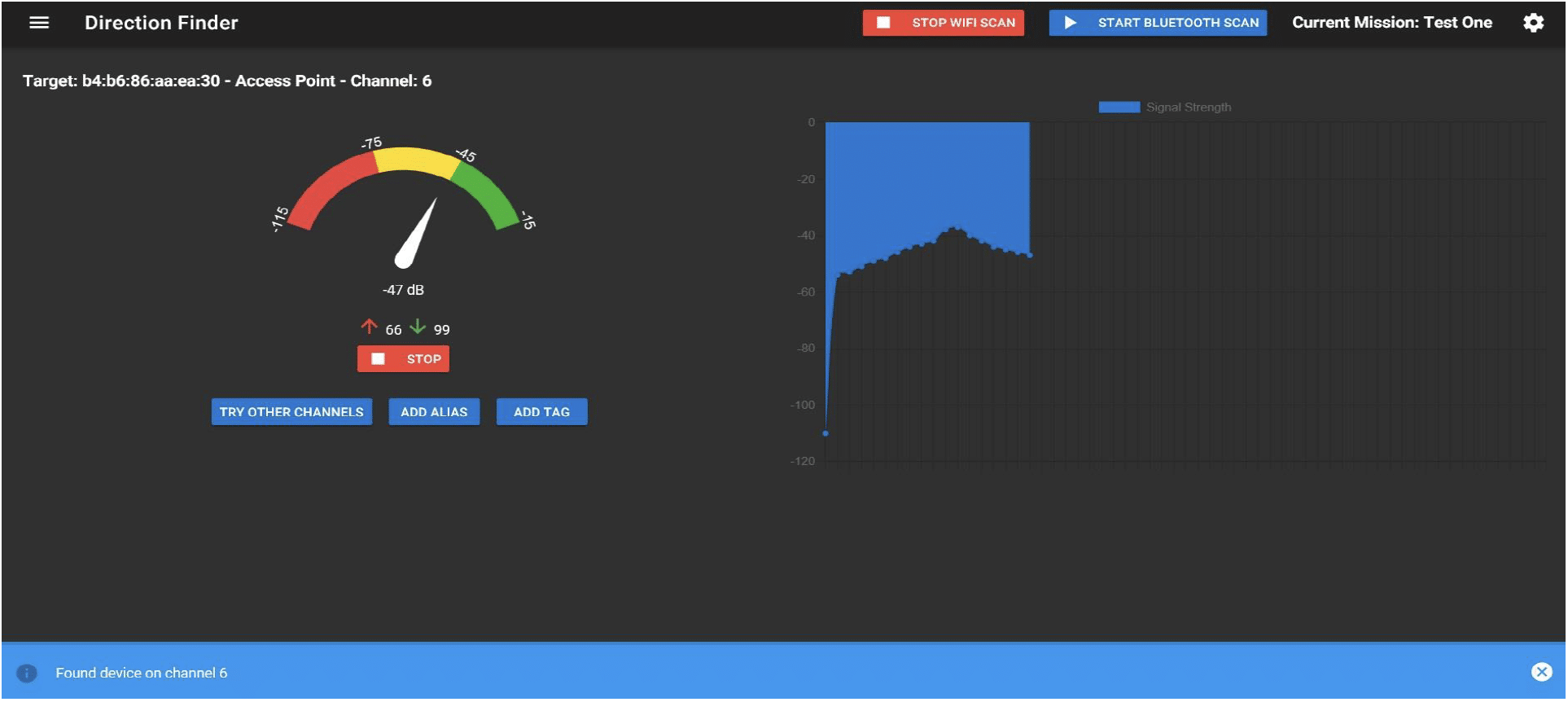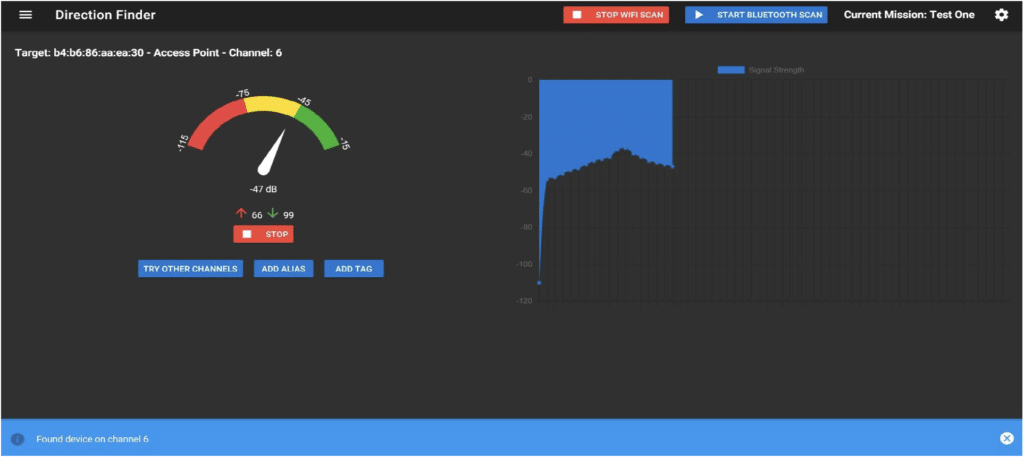 Mechanical, Quality & Warranty Information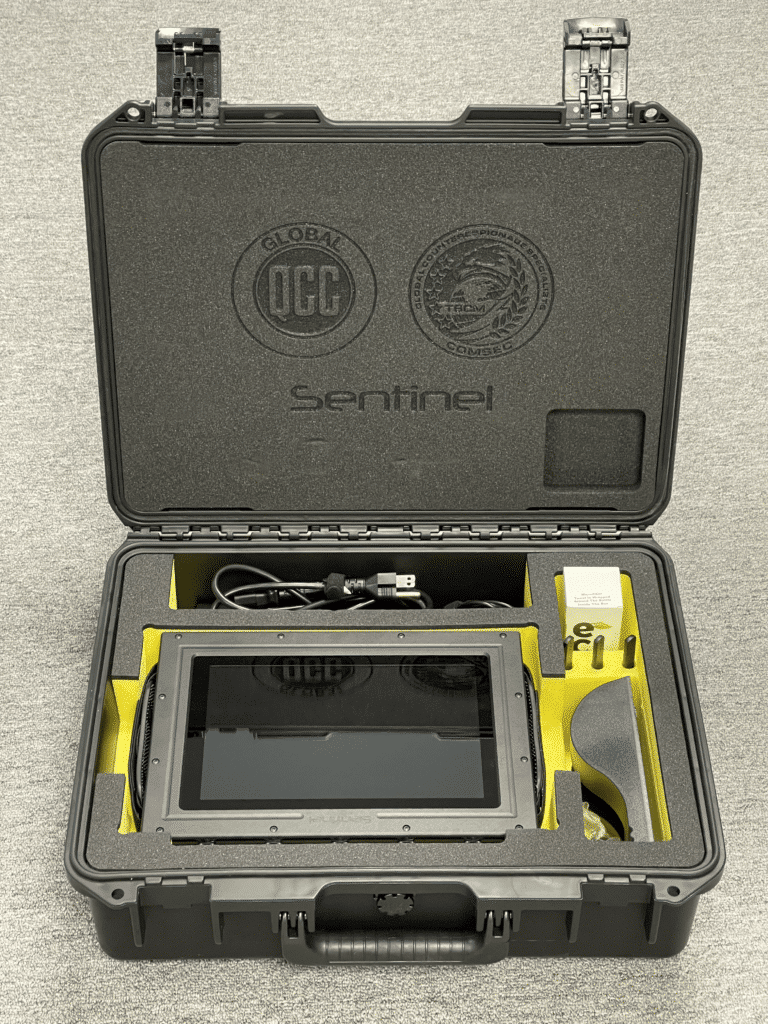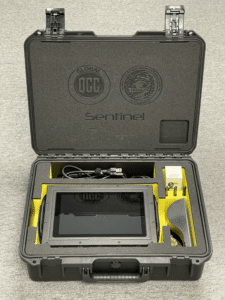 One (1) Sentinel encased in anodized metal with inset tablet
Three (3) omni directional antennas (Two Wi-Fi antennas & One Bluetooth Antenna)
Two (2) Alpha directional antennas
One (1) 24 volt power supply
Two (2) lithium ion 14.4 volt NH2054 batteries
One (1) battery charger and leads (Charge one battery at a time)
Pelican carrying case
Size: W: 11.8″ x D: 8.3″ x H:  2″
Weight: 5.5 Lbs
Manufactured in the UK by QCC Global Ltd.
Quality Certifications:


One (1) year manufacturer's warranty.
QCC Sentinel Specifications
Integrated touch screen for operation
Start-up time in less than 30 seconds
Windows / Mac compatible desktop software
Ethernet & USB Inputs
24 Volt AC/DC P/S Power supply
Removable 98Wh Battery with 7-8 hrs run time (Approximately 4 hours / battery)
Bluetooth 4.0
Wi-Fi 2.4 / 5 GHz