Can you be sure that your office is secure from VoIP and IoT hacking?
Do you remember back when the world was filled with "dumb" devices? It wasn't too long ago that your photocopier just sat in the corner, lonely and isolated until someone came along with a piece of paper. The coffee maker was ONLY a coffee maker and had no Bluetooth connectivity at all. Heck, even your desk computer worked on a limited network around the office, with very little connectivity between devices.
Compare that to today when EVERYTHING is talking to each other, all the time! This has made things exponentially more efficient, but has also opened our companies to people who don't necessarily have our best interests at heart: hackers.
Over the last year, Russian state-sponsored hackers have been trying to break into companies using their IoT and VoIP devices. And in some cases, they were successful. It worked like this: hackers searched for IoT devices with unchanged manufacturer passwords. From there, they could scan the network for potential entry points, getting access to valuable data. And that's just the beginning. There are not only attempts to hack into the low-security IoT devices in your office, but you also have to contend with older methods of surveillance, like traditional bugging devices and cameras.
How Can You Prevent These Intrusions?
Obviously, it's vital that you prevent these kinds of intrusions into your company's network. If any of your valuable and confidential data ever got out online, it could be a disaster. And that's not even considering the horror of your entire network being held for ransom by Russian hackers.
If you're aiming to reduce the risk of corporate espionage or hackers looking to destroy your business, then you're going to need professional help. Routine proactive TSCM/Cyber TSCM services typically detect these types of corporate espionage issues before things escalate into a real problem.
At ComSec, we offer what we call The Assurance Option. This is a proactive, preventative, periodic corporate TSCM/cyber TSCM inspection. These all-inclusive TSCM services are time or event-driven, and include valuable educational resources for your team.
The Assurance Option consists of:
Threat assessments prior to inspections to identify new corporate espionage threats
Periodic TSCM/Cyber TSCM inspections
Substitute an in-conference monitoring session for any TSCM/Cyber TSCM inspection
Electronic service report that includes inspection results and recommendations to improve your preventive corporate espionage posture
Our "ComSec Threat Book," a useful tool to educate your team on new bugging devices and corporate espionage tactics
By utilizing our TSCM/Cyber TSCM services, you can address corporate espionage detection objectives and goals while identifying vulnerabilities in your corporate espionage detection strategy. And because we recognize that the weakest link in cybersecurity is often the human element, we invest time and effort into educating your team by recommending secure devices, apps, tools, and more. These recommendations are based on noted client vulnerabilities.
When you hire ComSec, we perform a thorough electronic and physical exam of your office spaces. With our cutting-edge tools, our experts will detect audio or optical bugging devices, including, but not limited to:
GSM, 3G, 4G cellular eavesdropping devices
Wireless bugs
Wire and mic taps
Telephone taps
Carrier current bugs
Micro wireless video services
Laser or infrared eavesdropping devices
Our Corporate Espionage Detection Team
At ComSec, our team offers you a unique mix of cyber TSCM expertise and broad counterintelligence skills, utilizing both technical abilities and Human Intelligence (HUMINT). This combination of skills, knowledge, and abilities clearly gives your organization an advantage.
Our professionals are skilled in:
Technical Surveillance Countermeasures (TSCM)
Cyber Technical Surveillance Countermeasures (Cyber TSCM)
Counterintelligence
Risk assessments
Physical security reviews
IoT security reviews
System assessments
Digital forensics
Cyber intrusions
In-Office Equipment
While The Assurance Option can help to minimize the threat of corporate espionage, you also may want some equipment on location to prevent threats before they even materialize. If you're concerned about malicious actors hacking into your VoIP devices and listening in on your conversations, then our VINI VoIP Intrusion Indicator is the perfect solution.
The VINI provides you with 24/7 monitoring of all voice traffic on Voice Over Internet Protocol telephone lines. It does this by analyzing all traffic between the phone and the Private Branch Exchange (PBX). When you have the VINI installed, you can instantly identify eavesdropping attempts, protect against hacks or malware, and review logs for any suspicious activity that was on your line.
If you'd like to learn more about The Assurance Option, you can read more here. We also have several other TSCM/Cyber TSCM and counter surveillance products that help protect your information from hackers and other malicious actors. And if you have any questions about cyber TSCM, please feel free to contact us today!
About the Author: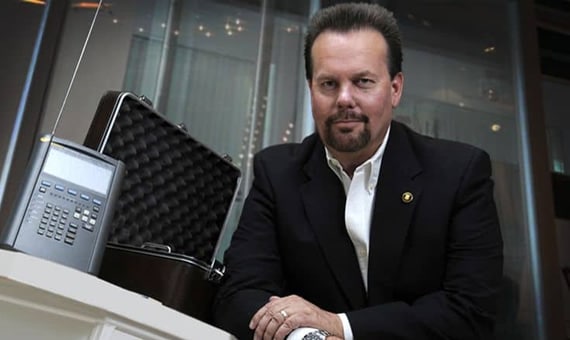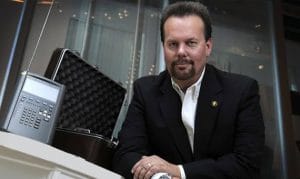 J.D. LeaSure, CCISM, is the President / CEO of ComSec LLC, a global provider of world class counterespionage and TSCM / Cyber TSCM™ services. www.ComSecLLc.com