The Operator TSCM Sweep Kit
        
ComSec LLC's The Operator Kit is a professional Technical Surveillance Countermeasures TSCM Sweep Kit provided in a single rolling hard case. With this full suite of TSCM equipment, the Technical Operator can detect live transmissions, as well as dormant eavesdropping devices and compromises. The Operator Kit is a cost effective solution that also makes transport of the TSCM equipment efficient and convenient.
If you're looking professional TSCM equipment with the convenience of mobility, look no further than The Operator Kit!
Read The Operator TSCM Sweep Kit brochure to learn more.
REQUEST QUOTE
USA Sales & Delivery Only
The Operator TSCM Sweep Kit Includes: 
 • HSA-Q1 Handheld RF Spectrum Analyzer (1 MHz to 13.4 GHz).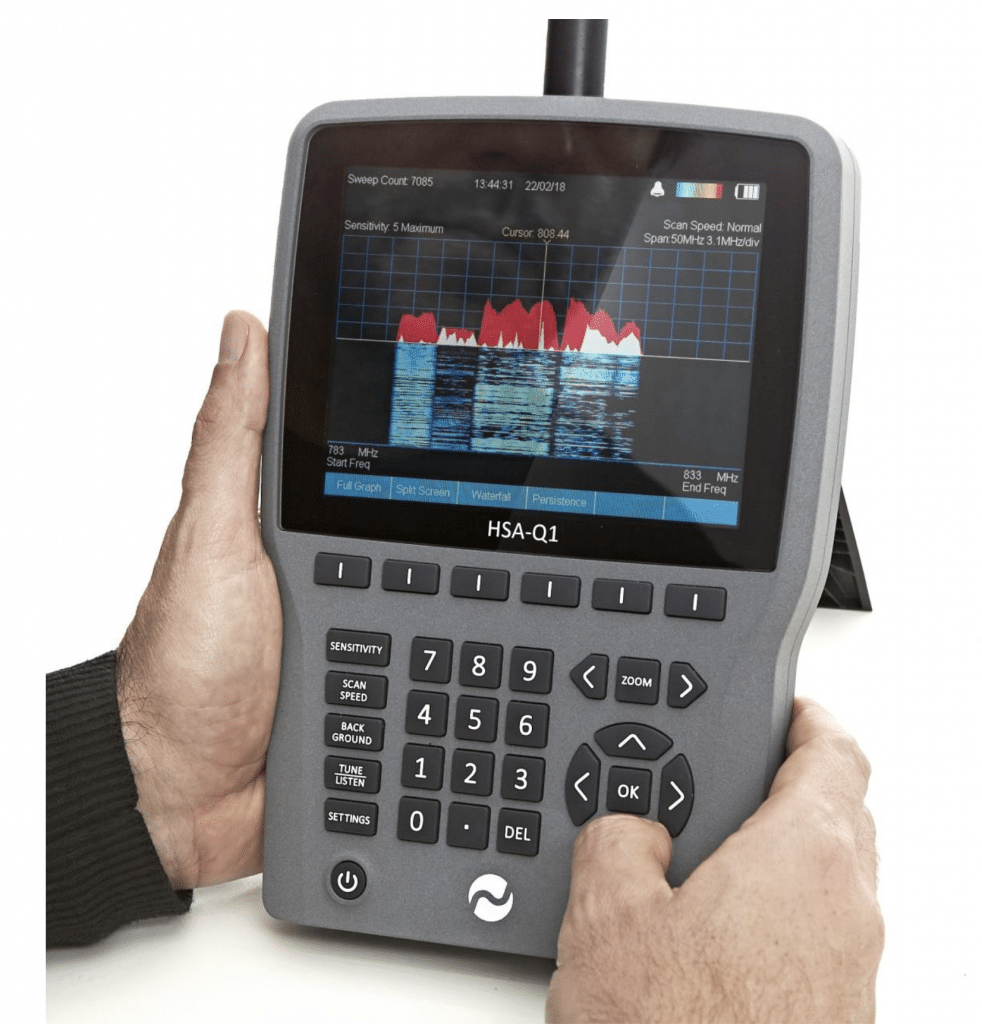 The Operator TSCM Sweep Kit includes the HSA-Q1 Handheld RF Spectrum Analyzer. The HSA-Q1 is designed specifically for professional countermeasures use. With a frequency range of 0 to 13.4 GHz and sweep time of just half a second, the HSA-Q1 spectrum analyzer offers unprecedented performance in a truly handheld package. The unit detects all types of RF signals within range, especially modern pulsed burst signals that can be missed by slower sweeping units. This Handheld RF Spectrum Analyzer has been designed with the highest possible technical specification to ensure maximum detection capability and has a range of invaluable features to aid countermeasures RF detection or 'Sweeps'. Yet, despite its technical capability the HSA-Q1 is easy to operate and features an intuitive, user friendly interface. PDF Brochure.
• EDD-24T Handheld Non Linear Junction Detector (NLJD).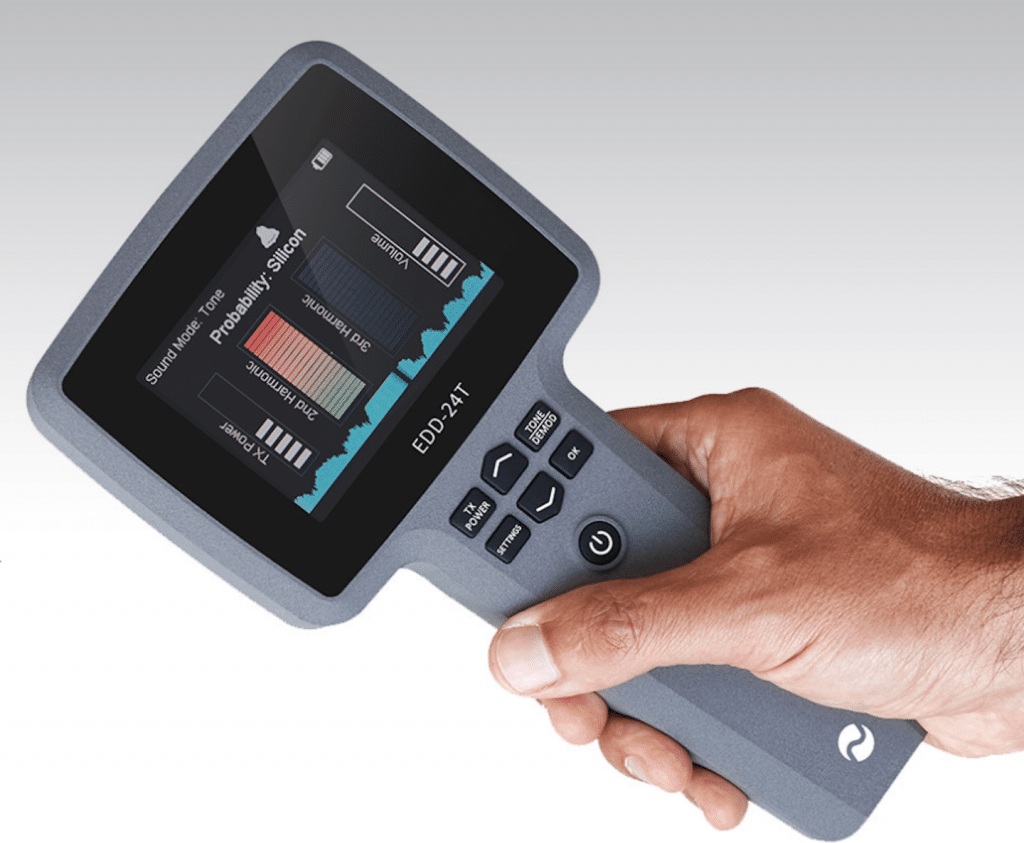 The Operator TSCM Sweep Kit includes the handheld Non Linear Junction Detector (NLJD) Model EDD-24T  which detects the presence of semiconductor circuits that are used in all modern electronic devices such as mobile phones, tracking devices, listening devices, covert cameras, digital voice recorders, SIM cards etc. And, the EDD-24T will detect such devices whether they are switched on and in use, powered on but in standby mode, or even switched off without any power. PDF Brochure.
• PRO-SL8 Wideband RF Detector (0 – 8 GHz).
The Operator TSCM Sweep Kit includes the Wideband RF Detector PRO-SL8. The unit features a 0 to 8 GHz frequency detection range with ultra-high sensitivity but couldn't be simpler to operate. Simply switch on and any detected will be shown on the built in OLED display. It is designed to detect and locate signals from the very latest covert listening, tracking, cellular, and video devices. With a completely new hardware design the Wideband RF Detector PRO-SL8 has unrivaled sensitivity for its size and can also display detected frequencies up to 6GHz. View the Wideband RF Detector PRO-SL8 Brochure.
• FLIR C3 Thermal Imager.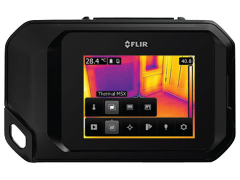 The Operator TSCM Sweep Kit includes the FLIR C3 thermal imager. The C3 is a portable thermal camera with MSX enhanced thermal imaging technology adds key details from the on-board digital light camera to the IR image adding detail and clarity. 4800 pixels capable of capturing thermal measurements from 14°F to 302°F. Center spot or Area Min/Max modes. Wi-fi connectivity to transfer images wirelessly to mobile platforms.
• Cellular Base Station Mapping Sensor.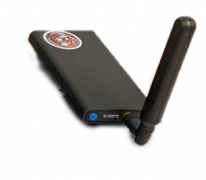 The Operator TSCM Sweep Kit includes a cellular base station mapping sensor that collects 3G and 4G tower data and carrier information. Use the app to view, tune and store info. Carriers are color coded. Toggle between 3G and 4G towers. Select any tower to view signal quality, carrier, band, strength, etc. Export scan to .csv file.
• Optic-2 Professional Pinhole Camera Finder.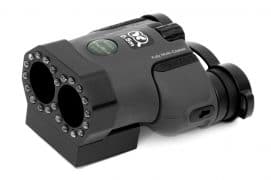 The Operator TSCM Sweep Kit includes the Optic-2 Pinhole camera finder. Detect and locate hidden or camouflaged camcorders and pinhole cameras, regardless of their status (on/off). The reverse reflection from hidden camera lenses will be seen thru Optic-2's oculars as a green or red dots. Two oculars, dioptric adjustment, 6.5 x zoom.
• ORION-LITE 455 nm Blue Light: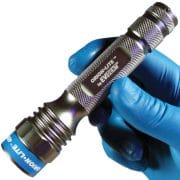 The Operator TSCM Sweep Kit includes the ORION-LITE Blue Light. The light features a large 3-watt LED that is powered by the two included 3V lithium batteries. This light is ideal for both field and lab use. The ORION-LITE allows for the detection and photography of body fluids, fluorescent powders, dye stains, bones, and trace evidence. The hand-held unit is constructed of aluminum and features a tail-cap power switch. Includes protective orange goggles. *Always wear protective goggles.
• Fenix PD35 TAC 1000 Lumen LED TAC Flashlight: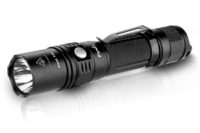 The Operator TSCM Sweep Kit includes the Fenix PD35 TAC flashlight. This flashlight remains a pocket sized tool, but has a higher performance. Measured at less than 5.51 inches, it features up to a 1000-lumen output and has a beam distance of up to 656 feet. In the Outdoor Mode, the PD35 TAC delivers 6 output modes. The PD35 TAC is powered by two CR123A or single rechargeable 18650 batteries and is among the best of the best 1000 lumen flashlights.
• Zippered Case: Containing all field chargers and lead cables for the above equipment.
REQUEST QUOTE
USA Sales & Delivery Only
Please follow and like us: