Handheld Spectrum Analyzer |  HSA-Q1 | JJN | RF Spectrum Analyzer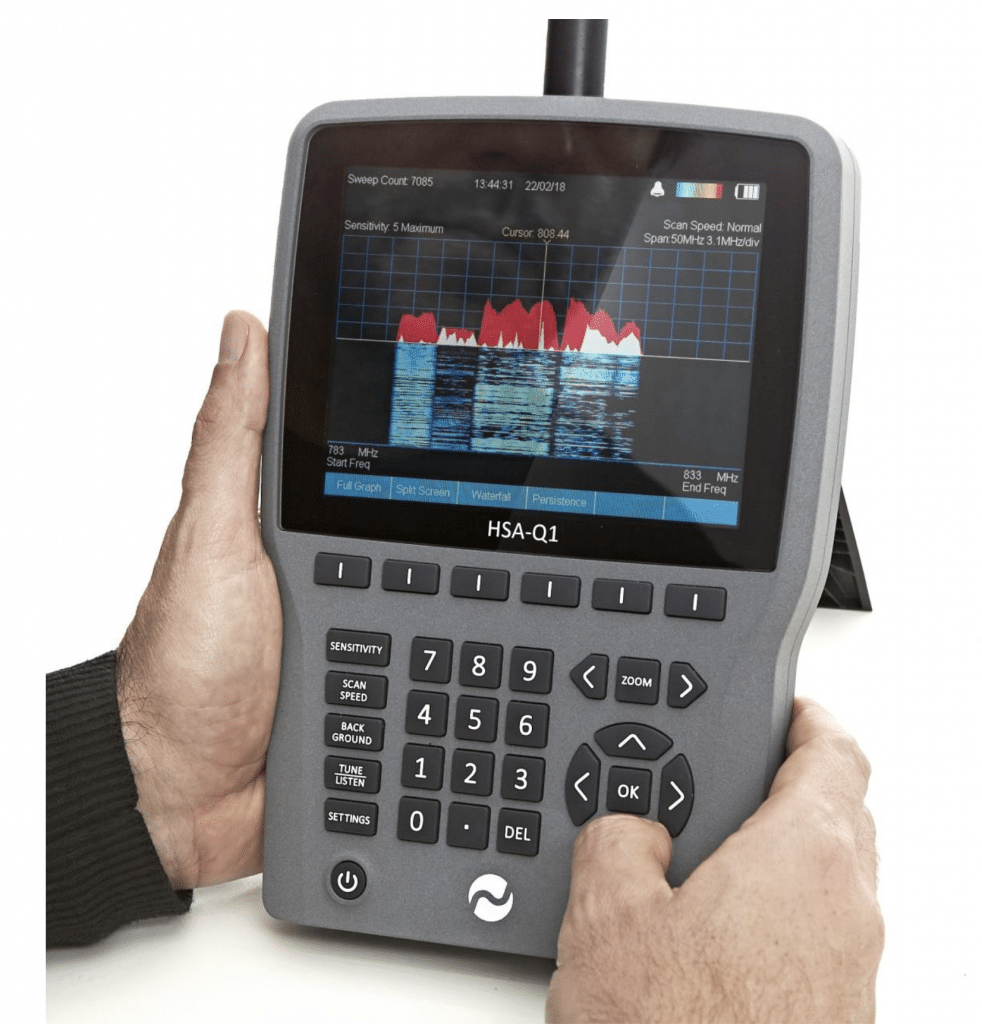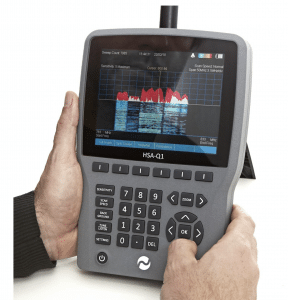 The Handheld Spectrum Analyzer HSA-Q1 has a frequency range of 0 to 13.4 GHz and sweep time of just half a second. The HSA-Q1 RF Spectrum Analyzer detects all types of RF signals within range. Even modern pulsed burst signals that can be missed by slower sweeping units are detected by the HSA-Q1.  Above all, the HSA-Q1 spectrum analyzer offers unprecedented performance in a truly handheld package.
The HSA-Q1 RF Spectrum Analyzer is ideal for professional TSCM applications. Designed to ensure maximum detection capability, it has  invaluable features that aid countermeasures RF detection or 'Sweeps'. Yet, it is easy to operate. And, it has an intuitive, user friendly interface.
View the Handheld Spectrum Analyzer HSA-Q1 Brochure.
ComSec LLC is the  USA / North American Distributor of the JJN HSA-Q1 Spectrum Analyzer.
REQUEST QUOTE
REQUEST QUOTE
Key Features of the HSA-Q1
Perform detailed signal analysis with frequency spans set for the whole 13.44 GHz range down to just 25 Mhz . View the signal in more detail  by moving the cursor onto any detected signal and pressing the 'Zoom' button.
Use the HSA-Q1 Waterfall (Spectrogram) function to provide real time full color graphical display of any detected signal for user further analysis. Analyze modern pulsed digital signals (or frequency hopping signals) using the waterfall function.
RF Sensitivity can be adjusted over 5 levels. Maximum (-80 dBm) is used to detect all signals including those in other adjacent rooms or even outside the building. Minimum is used when location of a specific nearby signal source is required.
Key Functions of the HSA-Q1 RF Spectrum Analyzer
Operate the Tune-Listen function with the push of a button. You can direct tune into any signal detected. Or, view the signal pattern and see the signal strength live (down to -100dBm). Or, select Wide FM, Narrow FM or AM demodulation and listen to the detected signal through the built in loudspeaker or earphones. Use this function to identify conventional bugs with microphones or eliminating other innocent detected signals such as broadcast radio.
Perform a 'Background' scan to learn and store the current RF environment. Store and recall at any time for comparison of any new suspect signals appearing in the RF environment since the last check. New signals are highlighted on the display for closer inspection.
Perform further analysis of any detected signal using the persistence mode . The more 'persistent' the signal is (the longer it remains detected) its color will change from blue through the color spectrum to red for the longest present signals. Persistent signals that might otherwise be hidden in a noisy RF environment can be identified.
Store sweep data by connecting the USB stick to the HSA-Q1 Memory Log function. Store sweep data in time and date format and display it graphically for recall at any time for further graphical analysis.
RF Spectrum Analyzer HSA-Q1 Information
Frequency Range 1 MHz to 13.44 GHz
Sweep time of just 0.5 seconds  (Full Range)
Spectrogram Waterfall Function for detected signal analysis
Tune & Listen demodulation function – AM/WFM/NFM
Data Logging to USB Stick with Time & Date stamp
Background Memory Function to compare previous sweeps
Very High RF Sensitivity (-80 dBm Sweep, -100 dBm Direct Tune)
6″ TFT Display Screen – Outdoor Readable
Audio through internal Speaker or Earphones
Multi-element custom antenna supplied
Internal Lithium Polymer Battery – 4 Hours Battery Life
Weight just 2.9 Lbs.
Machined Aluminum Enclosure
Supplied in Compact Military Standard Carry Case
One (1) year manufacturer's warranty.
View Handheld Spectrum Analyzer HSA-Q1 Brochure.
The HSA-Q1 Handheld RF Spectrum Analyzer includes: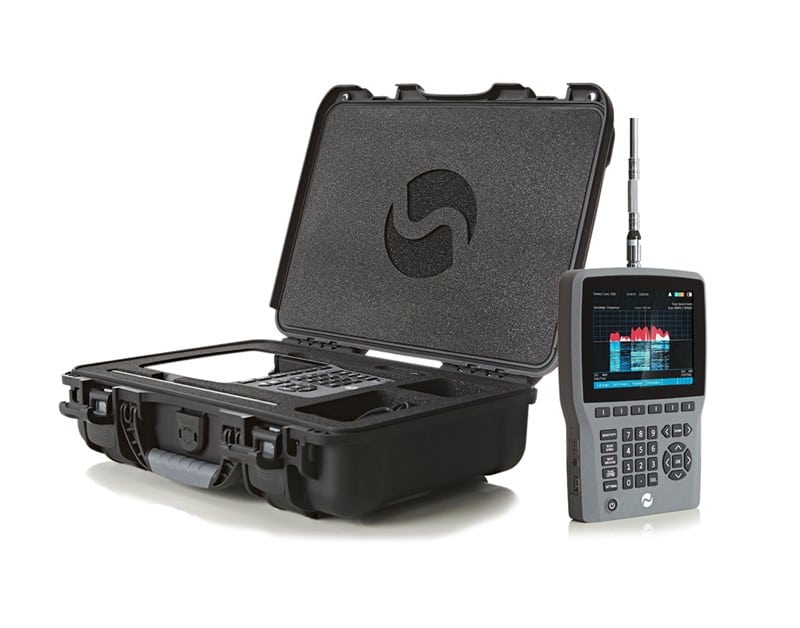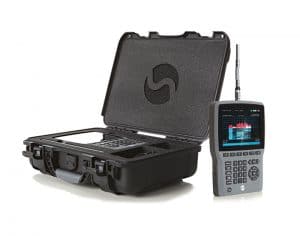 HSA-Q1 Handheld Spectrum Analyzer
Multi-Element Concentric Antenna (0.9 In.)
Telescopic Whip Antenna
Charger with International Adaptors
Earphones
Standard Compact Carry Case
Carry case dimensions: L 14.3 In x W 11.1 In x H 4.7 In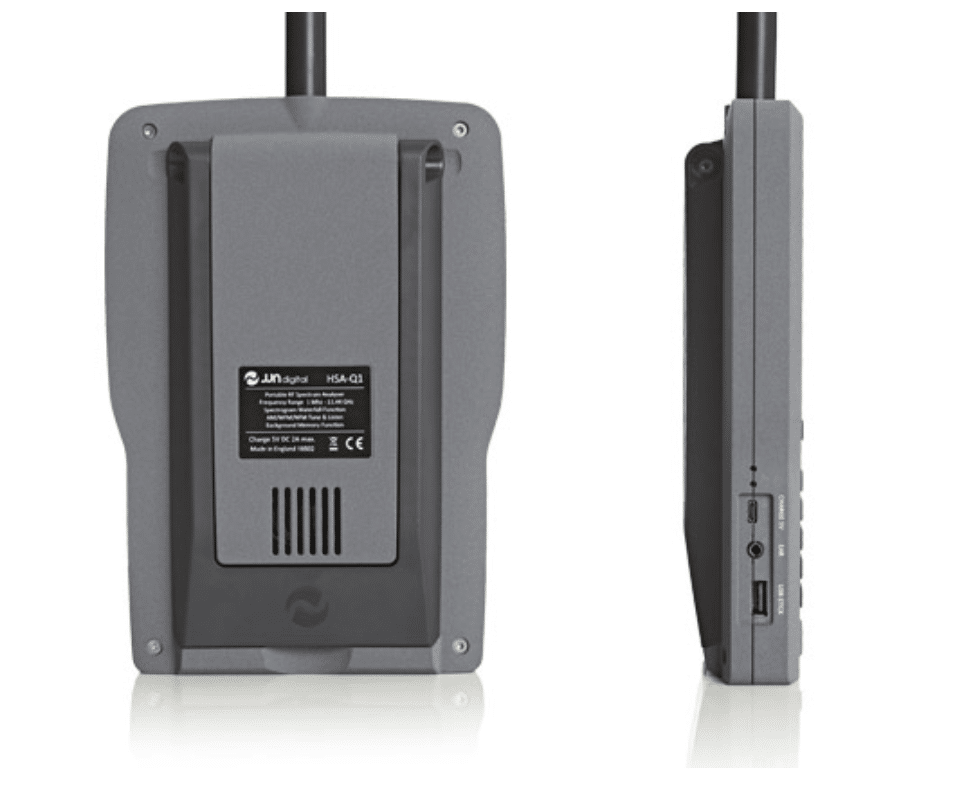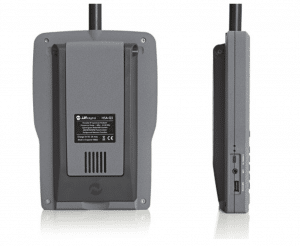 The HSA-Q1 handheld Spectrum Analyzer is genuinely portable. The unit is designed for handheld use. Tt's also fitted with a retractable stand for desktop use. The unit weighs just 2.9 Lbs. And, it is encased in a machined aluminum enclosure for ultimate durability.
Get up to 4 hours of use from one charge using the internal Lithium Polymer battery pack. Or, use the charger connection to operate the unit continuously.


For maximum flexibility the HSA-Q1 is supplied with two antennae:
Multi-Element 13.44GHz  (Dimensions: Length 8.7 In. x Dia. 0.7 In) for general use; and
Telescopic whip antenna for low frequency use.
Details
The HSA-Q1 is manufactured in the UK using the highest quality, professional grade components and processes.
All assembled circuits are fully tested and calibrated before final assembly.
All HSA-Q1 units are then tested on completion and every product undergoes a final test before shipping to the USA.
The JJN Digital HSA-Q1 handheld spectrum analyzer is warrantied to be free of manufacturing defects for twelve (12) months.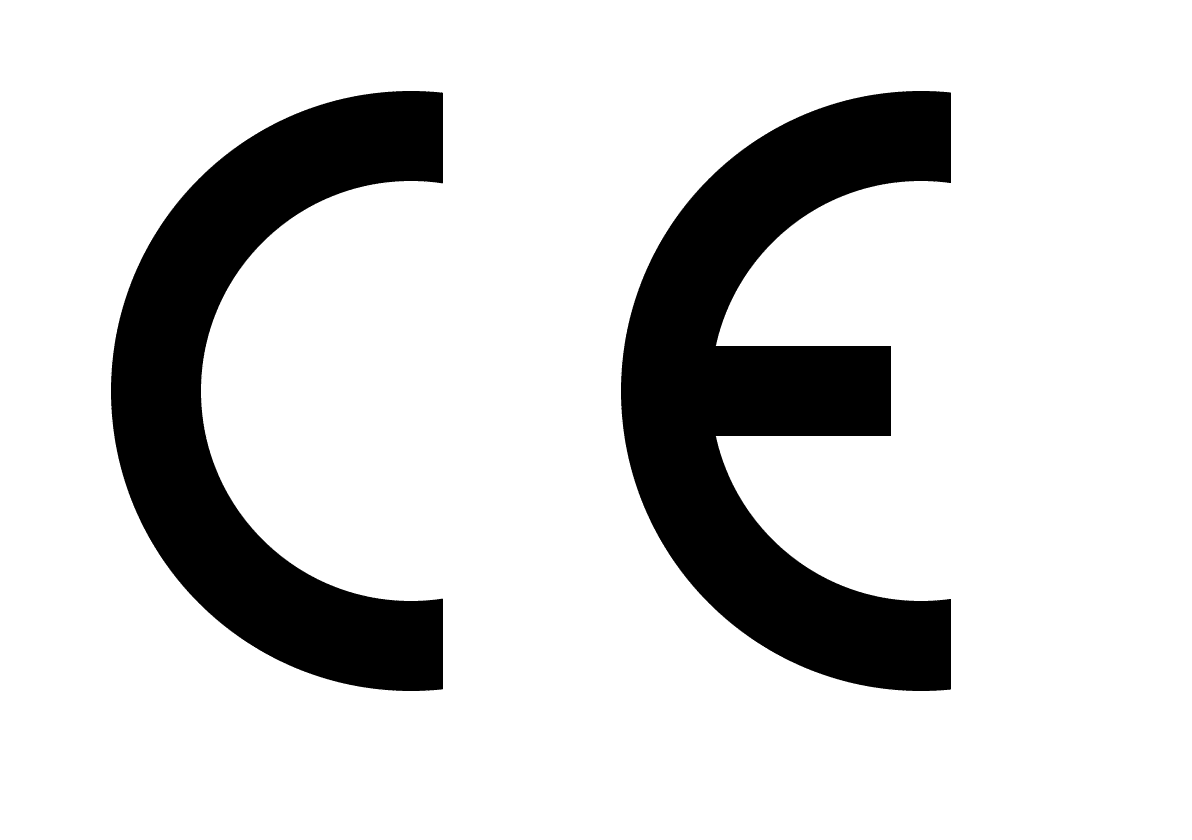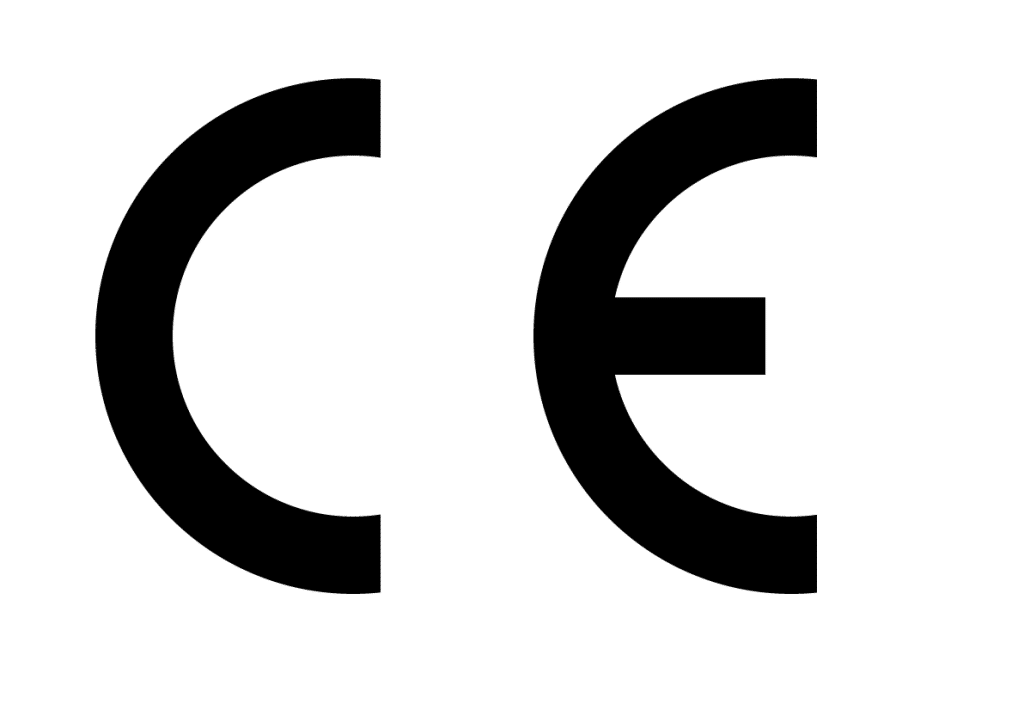 The HSA-Q1 RF Spectrum analyzer carriers the CE mark indicating conformity with health, safety, and environmental protection standards for products sold within the European Economic Area (EEA).